By Julie B. Maglio
HERNANDO SUN EDITOR
With the amount of work there is to do in this busy world, sometimes it's hard to justify spending two hours of the day going to see a play. The following article will assist with this conundrum, as going to see Joseph and the Amazing Technicolor Dreamcoat over the weekend was more beneficial for me than completing any of the menial work related tasks that constantly loom overhead.
The effort and energy put forth by the Live Oak team was inspiring and surprisingly contagious. I walked in thinking about all those dreadful things like laundry and dishes and articles to write and emails to send. However, within moments of the first number, all of those thoughts floated away and I was transfixed by the vibrant actors and actresses singing the tale of Joseph and his dreamcoat.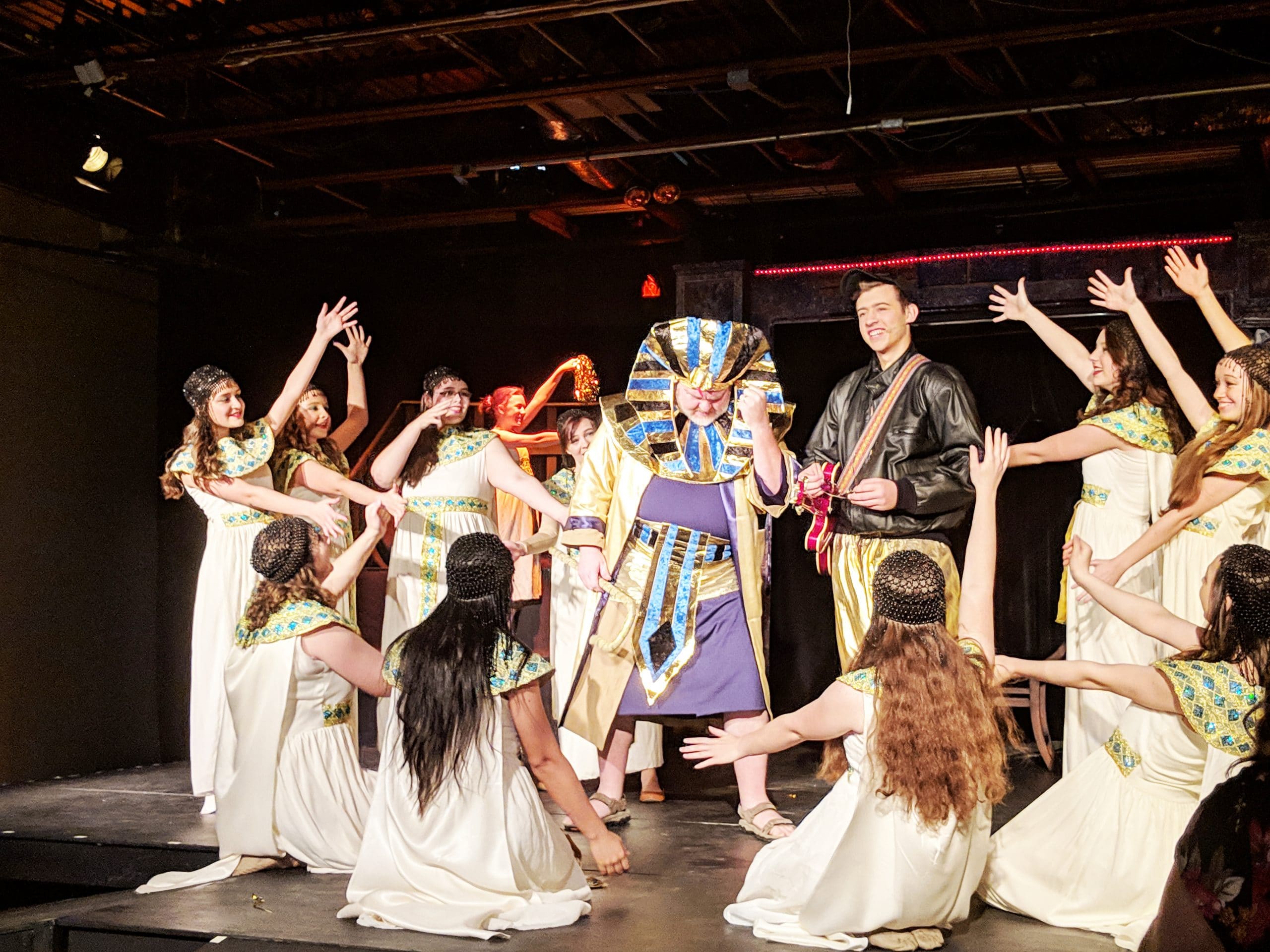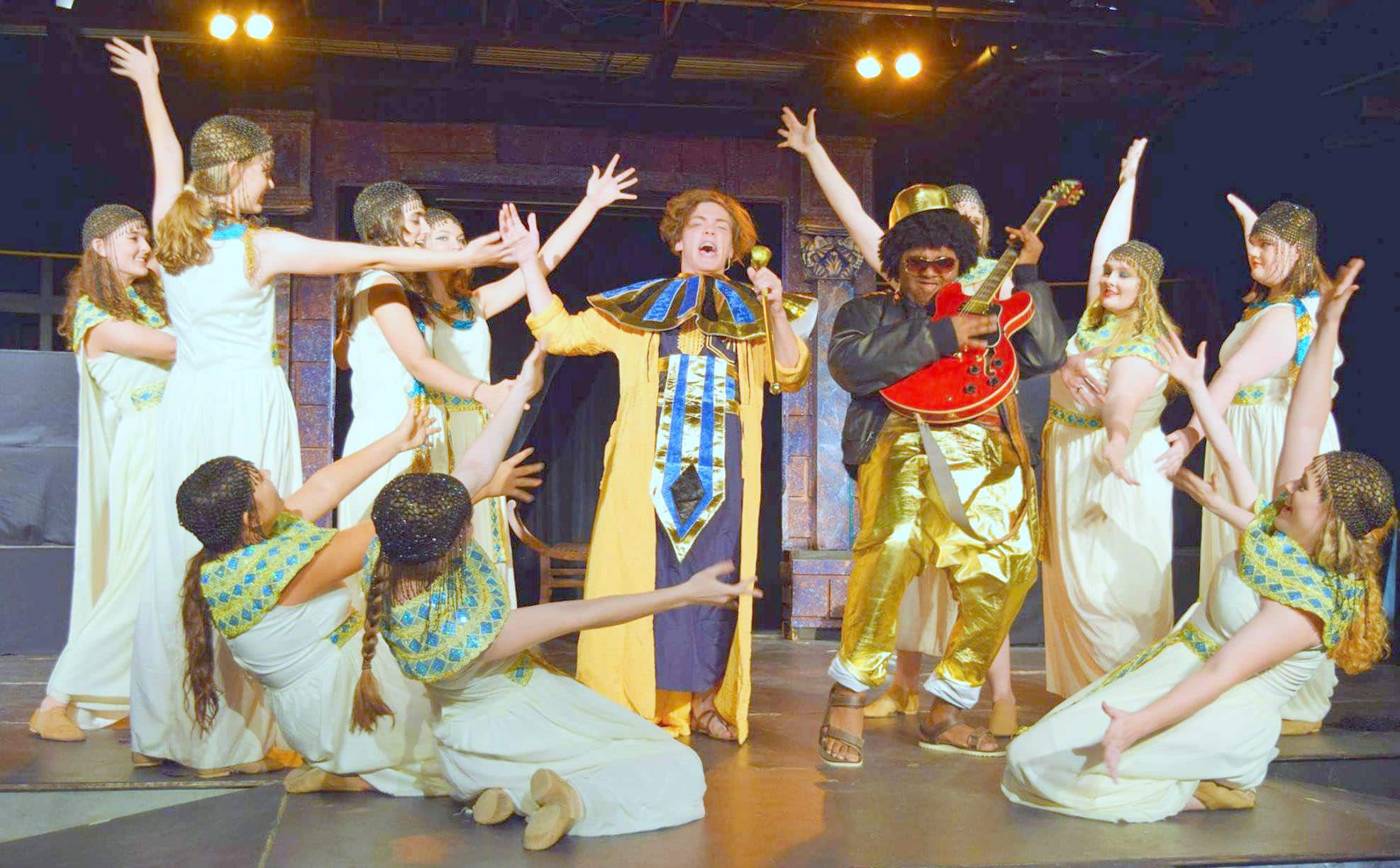 Joseph, played by the very talented Kaiden Rossiter in this particular performance (Live Oak always has two casts for each play) has a tremendous presence on stage through his versatile singing and charm. We saw some of this talent in his last Live Oak performance of ReUnKnighted, but the role of Joseph allowed him to really show the audience his shockingly exceptional singing skills. The narrator Caitlyn George simply rocked every note she sung and transitioned between numbers flawlessly. It's a fast paced show, so surely it's not an easy feat to be on target every time.
Director Randi Olsen remarked during intermission that Ely Walters is also a superb Joseph and he brings tons of energy to the performance. She finds herself dancing to the beat when Ely is on stage. She is really amazed with the amount of talent between the two casts.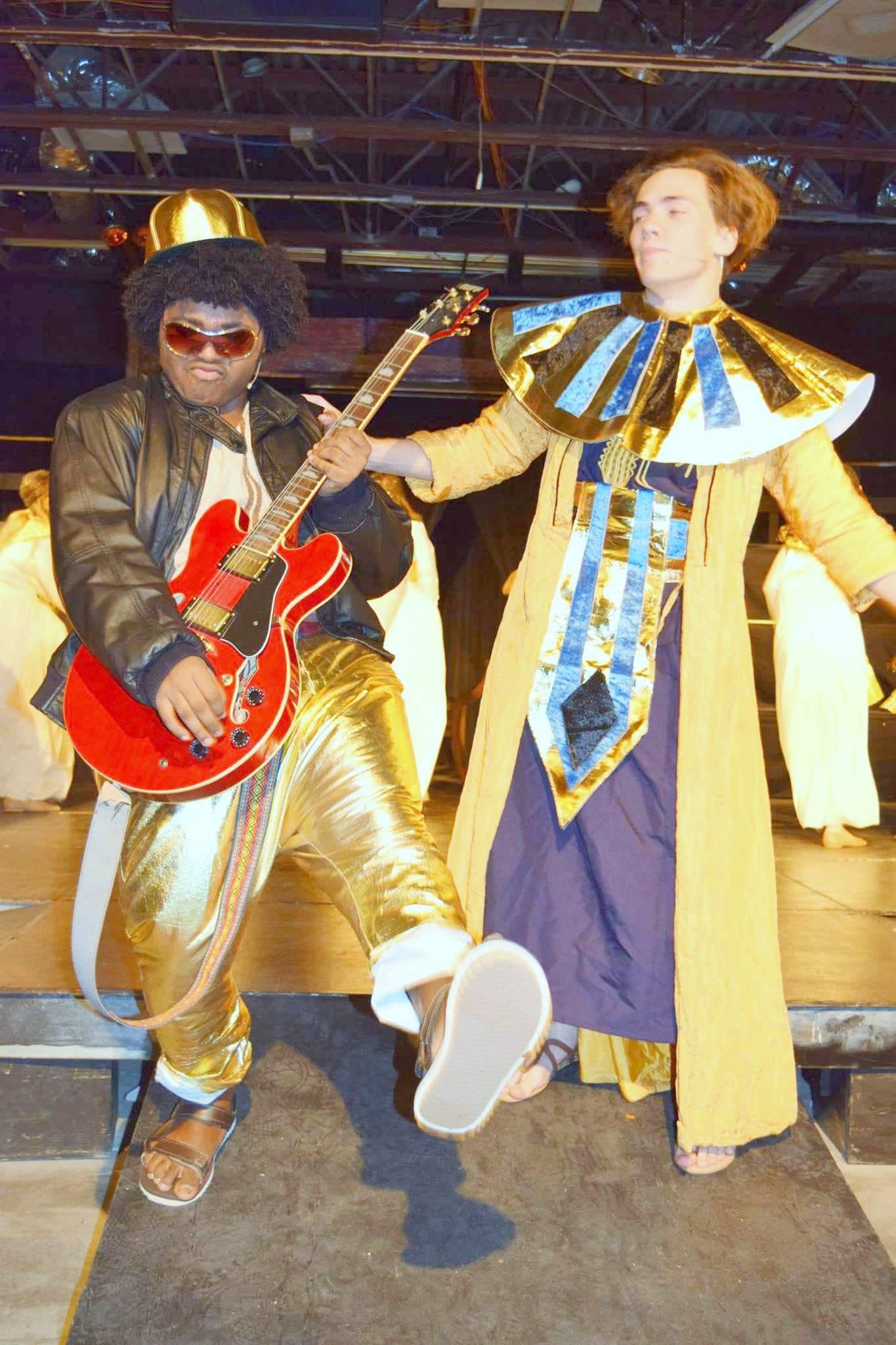 I really enjoyed the variety of song in the production which featured a sad cowboy ballad, Elvis Rock n' Roll jams, Jamaican steel drum calypso all weaved together with finesse.
Joseph and the Amazing Technicolor Dreamcoat is the first production in their new location. Directors Kyle Marra and Randi Olsen write in the Theatre bill, "This theatre, the seats you're sitting in, the show you're about to watch are all evidence of fulfilled dreams and answered prayers. Preparation for this moment was not easy. Not only were we staging an ambitious show that is void of dialogue and driven by music and choreography, we were also reinventing ourselves as a theatre company."
I'm glad I spent those two hours with the Live Oak family. I came away a happier person with renewed energy for the the week ahead and an optimism for what can be accomplished with hard work and dedication.
You can catch the show this weekend (Nov. 16- 18): Shows are at 7:30 p.m. Fri and Sat and 2:30 p.m. Sat and Sunday.
Go to:
liveoaktheatre.org
Address:
21030 Cortez Blvd, Brooksville, FL 34601
(352) 593-0027