Tuesday night August 20, 2019 in the Shark Tank- Nature Coast welcomes the Hernando Leopards for a game of girls volleyball. Once again this year's head coaches are, for the Leopards: Robin Bailey and for the Sharks: Emily Gore. Two dedicated and fierce coaches to go up against. For both sides there is a packed house plus cheering sections. The game begins when both powerhouse teams step onto the court, the cheering sections go wild. A few plays throughout the night were as follows: Nature Coast is the first team to put points on the board.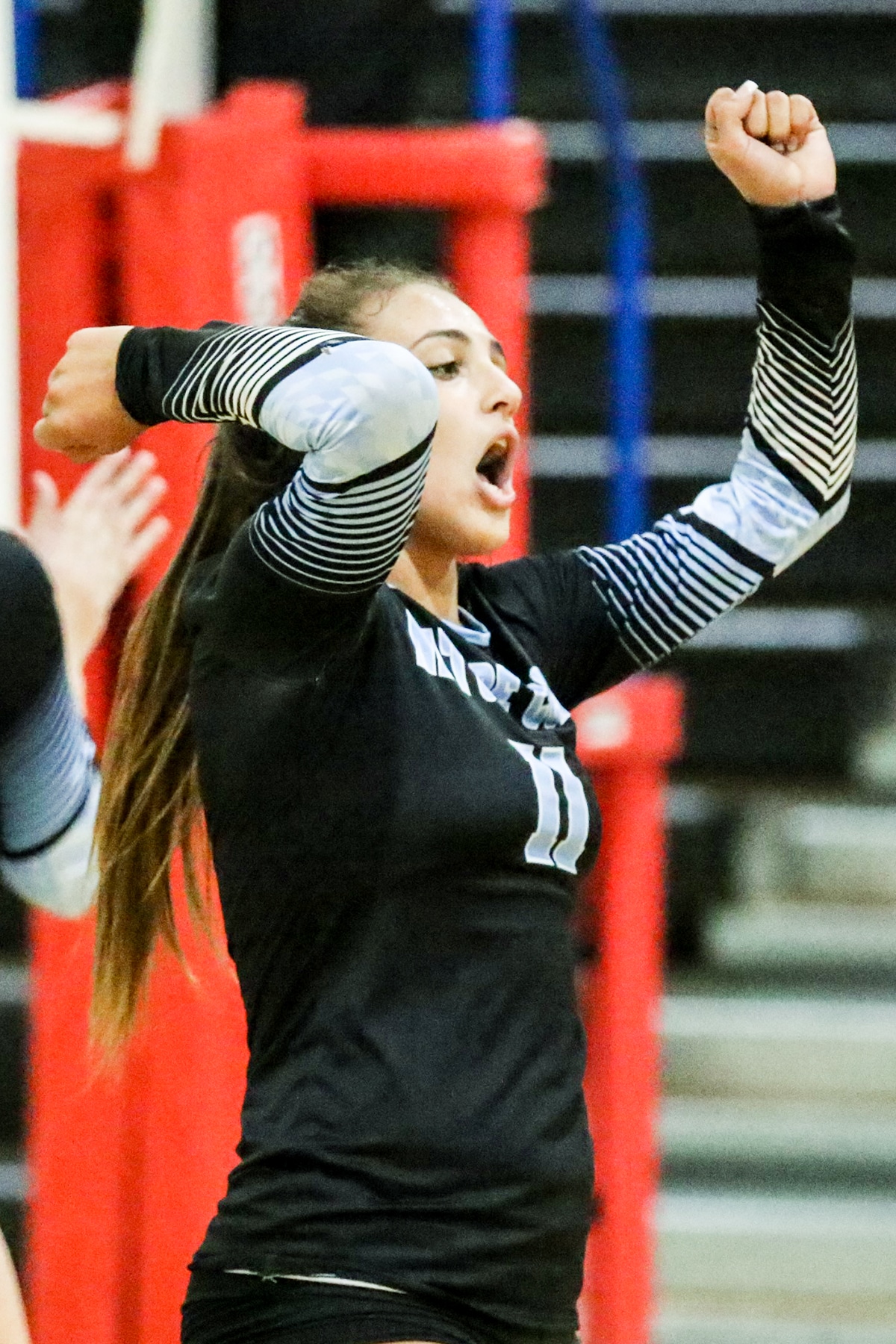 A nail biting volley back and forth, Leopards hit to Nature Coast the Sharks schooled together to keep the ball going by returning the ball back to the Leopards, but the Sharks were not in position and Leopards took advantage, delivering a kill shot to take the point.
Nature Coast #9 Senior Rachel Hritsko slides across the floor to save the ball, but was not able to return it. Sharks #8 Laura Sinkso serves the ball, Leopard #11 Olivia Balogh pops up the ball to Leopard #9 Riley Gowing who in turn sets up the ball while Balogh comes in and kills it for another point for the Leopards.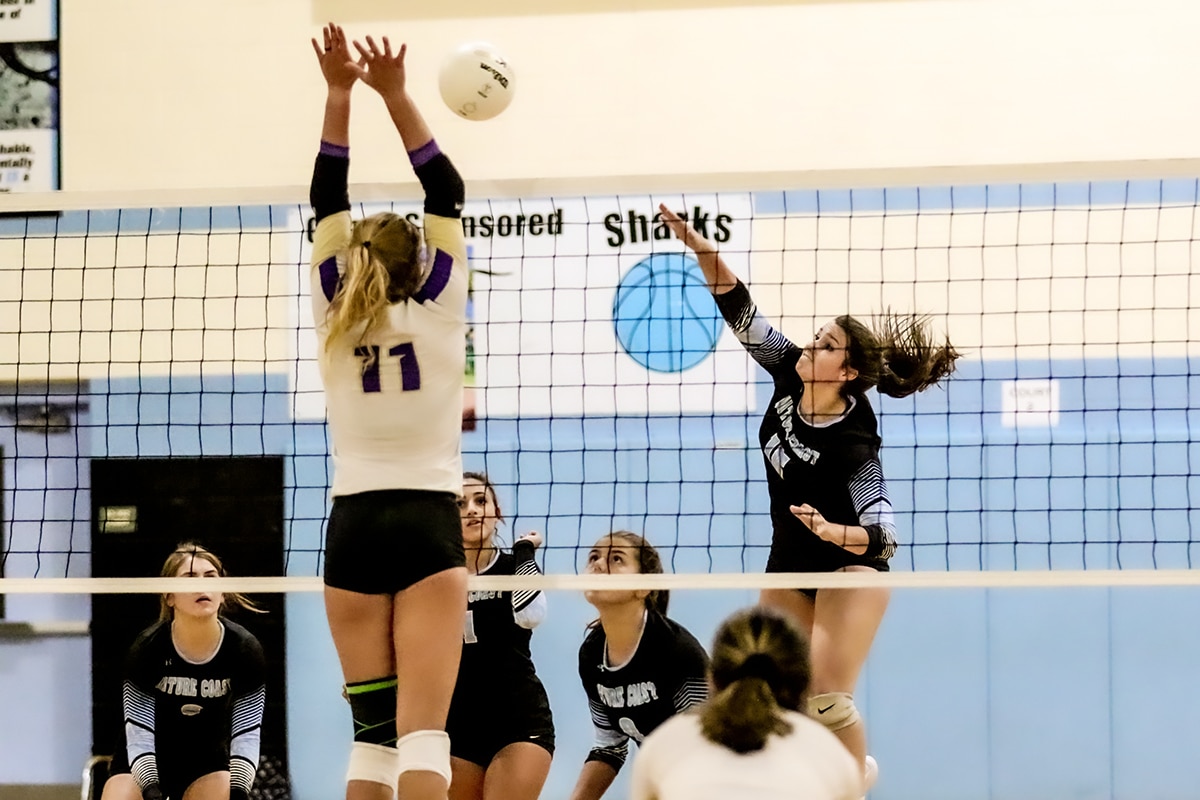 Both teams continue to put points on the board, with a lot of nail biting due to the intense volleying back and forth.
The players on both sides were making fantastic saves and hits.
Powerhouse players of the game in my opinion are Nature Coast #15 Senior Izzy Traudt with 2 digs and 19 kills and Hernando player #11 Oliva Galogh with 5 digs and 15 kills.
Nature Coast took the win 3 -2.