By Andy Villamarzo
Hernando Sun sports reporter
BROOKSVILLE- It seems like year after year, someone from Hernando County ends up leading the area in rushing. From the likes of DuJuan Harris to Matt Brieda to DeShawn Smith to Tevin Drake and last year's Mike Weston, there has been no shortage of great running backs to come out of the county.
Enter another potential great to join the club of standout running backs from Hernando County in Central's Contae Cason, who currently leads the state rushing right now with 449 yards in just two games. Cason rushed for 246 yards against Umatilla in a Week 1 52-34 victory for the Bears.
Last Friday night featured much of the same for Cason, who rushed for 203 yards and ended up scoring six touchdowns in Central's 45-8 win over New Port Richey Gulf. With Cason's name now creating a ton of buzz, the junior tailback is prepared to carry Central off to new heights that haven't seen in quite some time.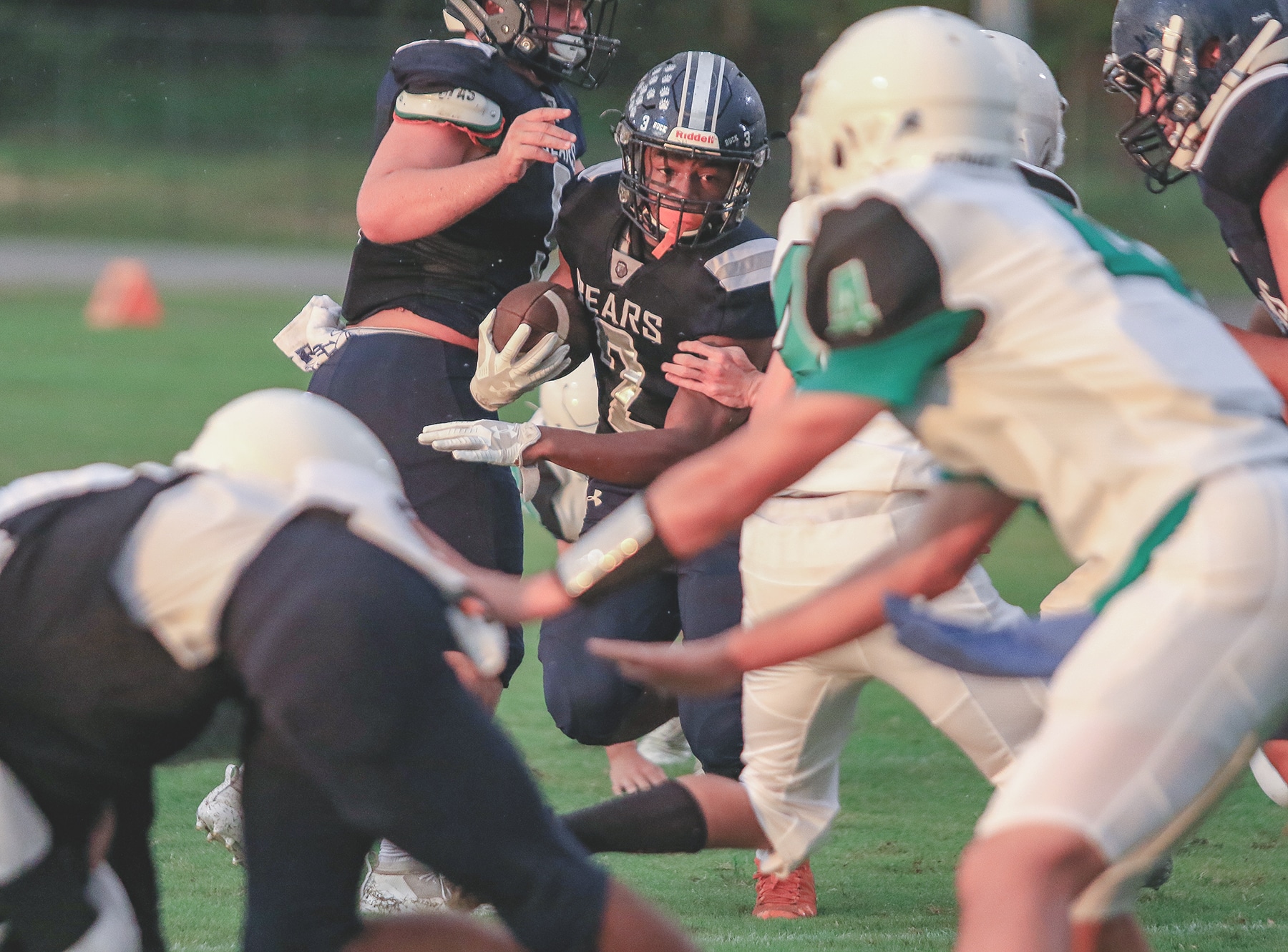 Cason's ascension to stardom has come on the heels of the Bears going through a chaotic off-season which included John Warren stepping down as the school's head coach after just one season at the helm. The Bears went 0-10 last season and had plenty of problems scoring points on the field. This season has been the total opposite for Central, as they're currently averaging 48.5 points per game.
First-year head coach Rob Walden accepted the job back in the summer and was tasked with turning around a Bears program that has not seen a winning season since 2016 when Central went 6-4 under the direction of Chris Sands, who is now the head coach at Eau Gallie High School. Walden has tackled the job head on and now has the Bears on track to turn things around sooner rather than later.
Central's schedule now has them up against the Belleview Rattlers and should provide the Bears with their toughest test to date. The Rattlers struggled in their home opener against Ocala West Port, a 55-6 loss, but rebounded last week with a 33-6 victory over St. John Lutheran. The game will be a short road trip for the Bears, but a chance to start the season off 3-0 for the first time in over two decades.
The Bears' rushing attack has been so successful through the first two games of the season, Walden has had to only throw the ball 12 times so far. Central starting quarterback Tre Joyner, who is just a sophomore, is currently 4-of-12, 109 yards and one touchdown pass. Central's run game is averaging a healthy 306 yards per game on the ground and doesn't look like it's slowing down anytime soon. Also throw in that Cason is the team's leading receiver in yardage with 36 yards and one touchdown.
Cason isn't alone in his quest to make Central relevant again, with fellow teammate Kaleb Morrison also making a name for himself as of late. The running back/linebacker recorded nine tackles and rushed for 39 yards and a touchdown against Gulf. The future for Central is bright and could continue to become that much brighter as the season moves along.
Andy Villamarzo can be reached at [email protected] and follow him on Twitter @avillamarzo.