Article and Photography by ALICE MARY HERDEN
Leading their season off with a big win against Umatilla 52-34 on August 23, the Central football team continues to move towards their season goal. That goal is to put wins on the board, and so far that's been accomplished. On Friday Aug. 30, 2019, Central prevailed in their second season win over Gulf 45-8.
"We are talking about being accountable, holding ourselves accountable, holding each other accountable, holding coaches accountable. We just stress the little things: being disciplined, attitude and effort- and just preach that day in and day out and that is transitioning onto the field," coach Walden said.
During Friday night's game against Gulf, the Buccaneers struggled the entire game. With fumbles on the offensive side, also their running backs couldn't find a hole through Central's tight defensive line.
The strength of the Bears' offensive line contributed to Contae Cason's domination of the end zone by racking up 155 yards and six touchdowns against Gulf.
The first quarter was dominated by the Bears 20-0. In the second quarter, Gulf managed to put eight points on the boards, and those were the only points Central's defense allowed. Central continued to add six more points. Central scored twelve points in the third quarter and another seven in the fourth quarter.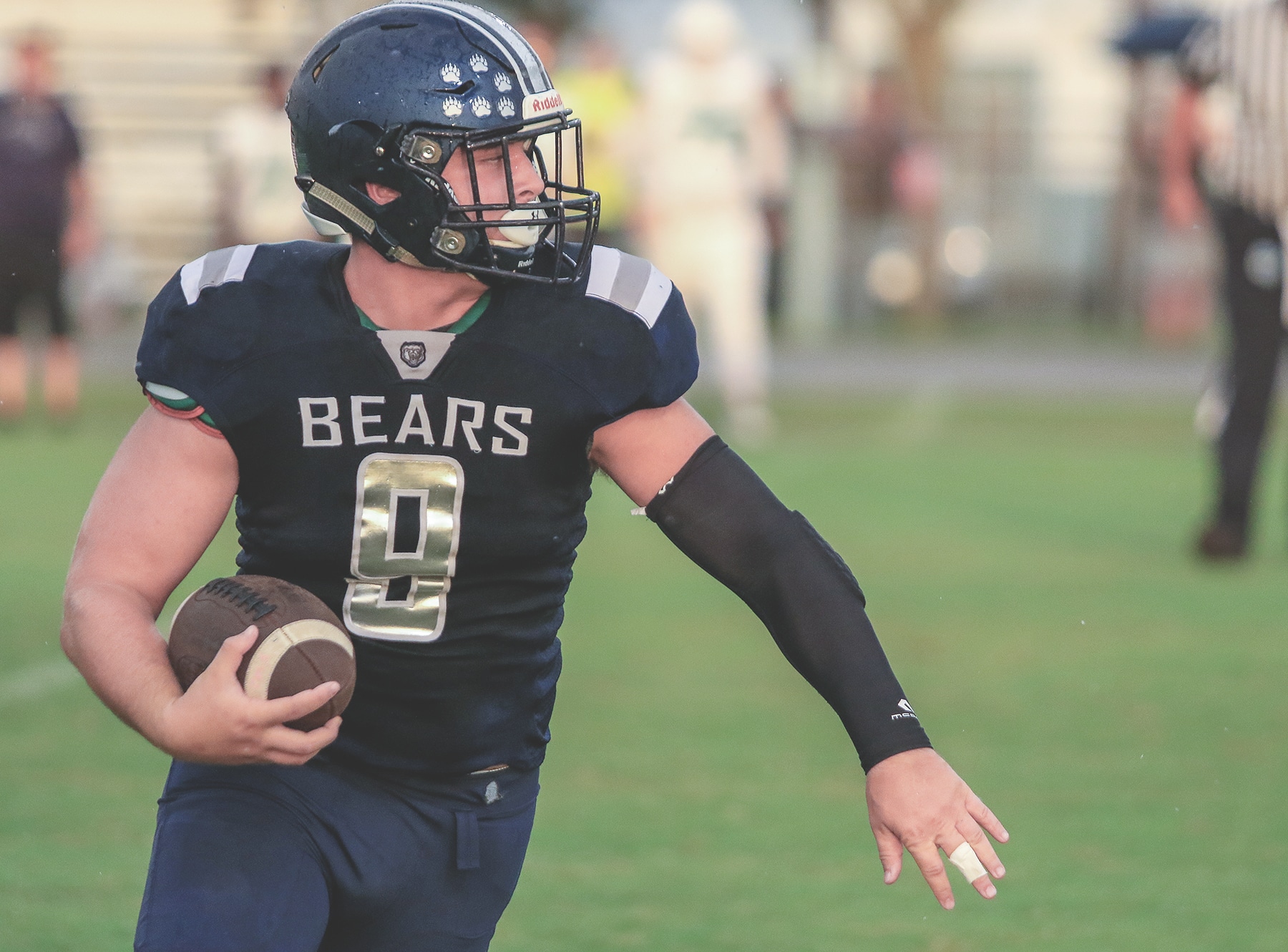 "I am proud of these guys, it's a great start and hoping to carry out that momentum next week against Belleview," Walden said.
These two wins attribute to the team's hard work, focus, and dedication during practice, yet the biggest of challenges are yet to be faced.
"We can't be satisfied with being 2-0. In order to get better, we just gotta keep improving every day," Walden said.
Central takes on Bellview on Friday, September 6, and Lecanto on September 13 which will give them time to prepare for the upcoming heavy hitters, Nature Coast Tech and Crystal River.