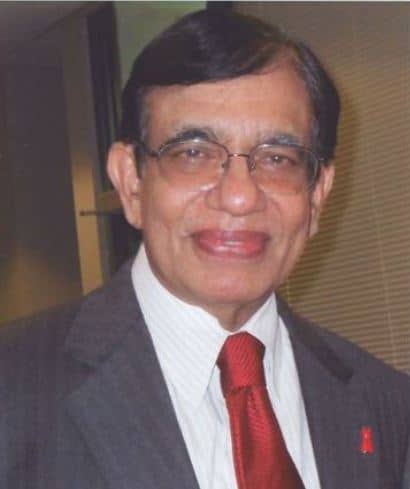 First it was the worry that our flight from India to the U.S. would be canceled, so my wife and I had to pay a hefty penalty to change the booking and get an earlier flight. Coronavirus had started spreading to the USA and Europe and everybody was getting anxious. They had already canceled some flights to the Middle East and Europe and since we were coming via Dubai to Orlando, we were advised to "get the heck out of there" before it's too late. Although our relatives in India would have gladly accommodated us for extended periods, that's not the same as coming back to Brooksville, our home for almost four decades.
By mid-March, the Coronavirus pandemic, COVID-19, was beginning to invade Florida. The initial complacency had vanished. Everybody was talking about ways to protect oneself. "Prevention, prevention and more prevention," my doctor emphasized when I went for my check up. "You have to wear a mask, even gloves, when going out in public and practice social distancing," he said. "As a senior citizen with pre existing heart disease, you're in the high risk category," he reminded me. Feeling young at heart is no defense against this germ!
So a few days ago, I walked into the local convenience store with a surgical mask and gloves to pick up some essential items. Suddenly everybody's attention was focused on me. "Are you sick?" one asked, trying to distance himself from me. "No, no, this is to protect you and me from the virus," I said. "Oh, for Christ's sake! There's no Corona here," he exclaimed. Since he was gigantic, I didn't want to argue and tell him the experts' recommendations. Trying to follow the 'safe distancing' advice for prevention, I joined the checkout line, staying six feet away from the guy in front, only to find two people planting themselves right in front of me. So I said politely, "Excuse me, I'm ahead of you." "Then why are you standing so far away?" she asked squinting, with a touch of sarcasm. Having to get out of there to run a few more errands, I moved forward a little at my own risk.
Now I am completely confined to the house in compliance with the 'stay-at-home-except- for-essential services' order from the Government. The other day I had to go to Walmart for some emergency grocery shopping. The parking lot was full and hardly anybody was wearing a mask! I asked one shopper, "Why aren't you wearing a mask?" Her answer, I called several pharmacies and they have all run out of them." Later talking to my sister in India, she said, "Here we improvise a little, making them from scarves, kerchiefs or bandanas, whatever." Later I saw some pictures of some very creative masks made there out of orange peels, banana leaves and coconut shells circulating in WhatsApp !
One thing I'm concerned about is that not many have taken this disease seriously. While driving to the pharmacy yesterday, I noted there were plenty of cars in the parking lots of smaller stores and people congregated in the local parks. Apparently not so in India. "Oh, their national lock down is enforced now and if you are seen outside without a valid reason, you will be forced to return home by the police!" said my sister.
Now my problem is I can't keep a safe distance from the fridge and I have put on almost seven pounds already! "Hey, this is not good. You need to get out of that couch and walk on the treadmill. Don't spend so much time in front of the idiot tube. And give some rest to the computer," admonished my wife. I kept my mouth shut since arguing with one's wife can be dangerous to your health. No matter, when I came down for dinner the next day after reading all my emails and watching a movie on the computer, I saw this note pinned to the wall: "Since the Government has declared a lock down, I have changed my policy in this house. The kitchen will only be open for Emergency Services." So just three meals a day, no snacks? I'm in trouble!
Our grandchildren are really enjoying this stay-at-home business. The six year old grandson told me over the phone, "Grandpa, we don't have to go to school anymore, we have this online classes. Isn't that cool?" He and his four year old sister are quite facile with the laptop and they love the extra screen time. Their mother, a very busy physician, wasn't quite happy with this turnaround; she seemed exasperated during a recent conversation. "Now with the kids home all the time, I have to scramble for babysitters who can navigate them through their daily lessons and keep them engaged."
When I complained to one of my younger friends who is still working full time as an ER physician about my worsening confinement anxiety, he said, "What are you complaining about, brother? I envy your position. Here it's non-stop work. I have to suit myself up in PPE everyday and still constantly worry about when I'm going to catch this dreadful disease, being a frontliner." Well, that quickly shut me up.
One truly has to respect the cheap, humble hand soap which can easily eliminate this brainless, invisible bit of RNA that can mutate, attack, maim or kill humans who are totally defenseless against this despicable foe. So we stocked up on soap, enough for a few decades.
Now I'm beginning to enjoy my house arrest. Being retired, I don't have to run to the hospital in the morning. I can sit, relax, do yoga and meditation, read, watch TV (mostly non-COVID channels) or read my emails in peace. Even learned to make some life-sustaining items like soup, out of necessity, dispelling the notion that most male Indian doctors are useless in the kitchen. We have zoom meetings for everything, weekly family reunion, yoga lessons, Ayurvedic seminars and more. I've reconnected with several of my old friends and my family members in India are happy that I now call them often. So this forced confinement isn't too bad, after all.