Staff Report
Photography by Hanna Fox
Weeki Wachee Hornets beat Nature Coast (3-1) to take the district championship (4A District 5) on Oct. 21, 2021. It wasn't the first time the Hornets beat the Sharks in volleyball this season as the two teams battled it out on Sept. 21, resulting in a (3-0) win for Weeki Wachee. Weeki Wachee takes the district title for the second year in a row.
"Danielle McGee, Kristin Pizzano, Grace Colleran, and Allora Murray paced the Hornets attack. McGee and Pizzano both had 23 kills over the two matches. Colleran had 19 kills and 8 aces. Murray had 35 assists," reports Weeki Wachee Athletics Director Patrick McHugh.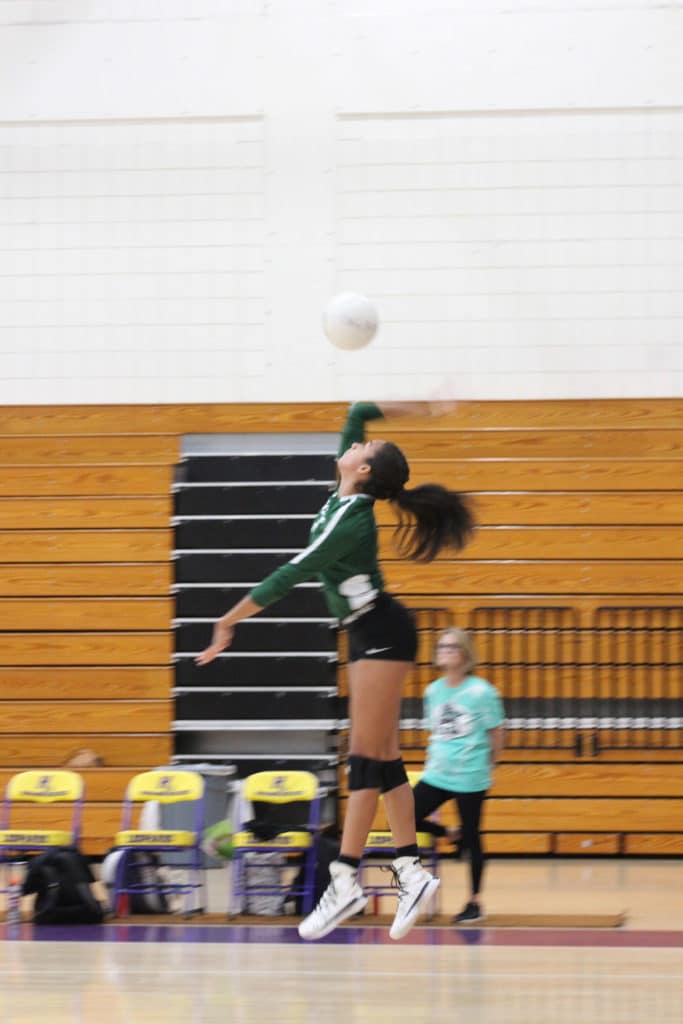 Both teams competed in the Regional Quarterfinals on Tuesday, Oct. 26, 2021.
The Hornets (18-4) faced Port Charlotte (8-15) on Weeki Wachee's home court. The match was close, but Weeki Wachee managed to defeat Port Charlotte 3-2. The game went to five sets to determine the winner. Weeki Wachee won the first set but lost the next two. They came back to win sets four and five.
Meanwhile, the Sharks (16-11) took on Lemon Bay (24-2) but lost 3-0.
Weeki Wachee (19-4) will play Lemon Bay (25-2) in the Regional Semifinals in Englewood on Tuesday, Nov. 2 at 7:00 pm. Lemon Bay is ranked #56 in the state and #414 nationally, while Weeki Wachee is #104 in the state and #1222 nationally.