It can't get any better for baseball fans than having a tournament at the beginning of the winter sports season! The weather is beautiful, the cool crisp air is refreshing and the Florida sun is shining high above creating this beautiful landscape overlooking the baseball field at Pasco Hernando State College (PHSC). 
On November 14th, PHSC hosted the first annual Coach Beets Classic Charity Tournament. This was not only a fundraiser event, but it was a way to show their appreciation of Coach Larry Beets and his involvement and continuous contribution over the course of his 40 plus years in baseball. The eight teams that participated across the Pasco-Hernando county area each contributed to their charity of choice. 
Lyndon Coleman stepped into the role of the assistant coach for PHSC Bobcats back in 2015 when Coach Beets stepped down, but Beets continued to be a part of the Bobcat family for many years after. Standing side by side in the dugout, Coleman absorbed the advice from Beets and learned that baseball was more than just a game. "There is a lot more to it from the relationships standpoint. That's the biggest thing he taught me. He helped me learn how to manage a clubhouse and a team, and that you had to give as much attention to the last player on your depth chart all the way to your first player," Coleman said.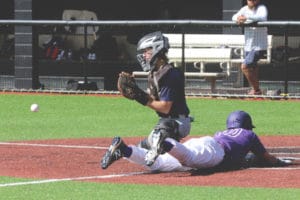 The Coach Beets Classic Charity Tournament was organized by Fivay's Baseball Coach Doug Young, along with the collaboration of Mitchell High's Baseball Coach Howard Chittum as well as Coleman. "We wanted to run an event in his honor as a thank you for everything that he has done for Pasco County baseball and to allow these kids in high school to play at Ridgewood, now Wendall Krinn Technical," Coleman said. 
Wendell Krinn Technical High School opened on the former Ridgewood High campus on Aug. 13, 2018. The Ridgewood High baseball field, a former field Larry Beets coached on from 2005 to 2011, was in disrepair after the transition to Wendall Krinn Tech.  Larry Beets and many other volunteers rallied together to renovate the field, which was renamed back in 2008 to Beets Field.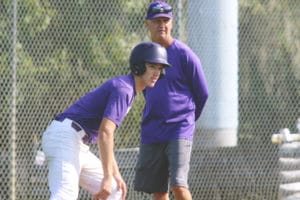 "We also wanted to attach something good, which was to raise money for charity and turn a baseball tournament into a community event that all the players can support. A lot of good things can happen when people come together for a common goal… It was awesome to see not only players and coaches but also the parents and the community come together to make it happen. I think it made everyone feel good," said Coleman. 
The eight teams that participated in the charity tournament were Academy of the Lake, Mitchell, Fivay, Hudson, Land O' Lakes, East Lake, River Ridge, and Hernando County's Hernando High.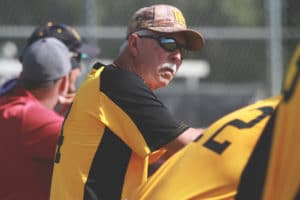 "All of us had a relationship with Larry Beets. Coach Beets is truly an ambassador of baseball in our area and probably as far as a competitor, he is the alpha of all of us. He has given back to the Pasco-Hernando communities for years," Hernando baseball Coach Tim Sims said.  
Even after 20 plus years of coaching baseball, Hernando High's Coach Sims still to this day welcomes coaching lessons from Coach Beets. "All of us have learned so much from him, they broke the mold with him," Sims said. 
Coach Larry Beets says it's all about relationships. There was a day when this nine-year-old boy, named Larry Beets from Tennessee stepped on a baseball field and had a vision. It was at that moment he knew that he wasn't going to scrape the clay off the bottom of his cleats. It's like why bother, it's going to be there for another 50 or so more years. 
"I grew up playing baseball, I knew I wanted to coach," Beets said.
This was the right path for him; evident from the commitment he made, 48 years and counting.  During all those years Beets surely accumulated pages of memorable moments. He knows that there are lasting relationships in between those games as some players stay connected while others move on to become coaches themselves.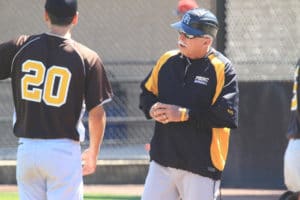 "Most memorable is going to practice every day, improving players not only their ability to play baseball and deal with success and failure but watching them grow into men. To me those memories are priceless.  The coaches that you run across or met through the years, you don't want to get beat by them but when the game is over you shake hands and the relationship continues," Beets said. 
As those years pass, there have been some changes in baseball. Things are different from the time that nine-year-old boy from Tennessee walked on the baseball field. "It's still 60 feet 6 inches," Coach Beets said, referencing the distance between the pitcher's mound and home plate. "Nowadays you've got travel ball and everybody's got a hitting coach, pitching coach, bathroom coach, (Coach Beets laughs), they all come in with something but it boils down to the fact can you get the job done. To me, it's always been about the name on the front of your uniform, not the back of your uniform." 
There is a long list of relationships Coach Beets has built over the years. And to have this baseball charity tournament in his honor, he's very grateful. "It was awesome. It's just a reflection of all the people you've been associated with," Coach Beets said. 
Results: Coach Beets Classic · Florida Prospect Baseball
http://floridaprospectbaseball.com/httsr-classic/