It was a heartbreaking specter of scorched dreams that John and Robin Becker faced Monday, June 14, the day after the fire. Exposed by damaged gable siding, melted wires snaked along charred roof trusses that barely supported the garage roof. A fire had severely damaged their home and killed their German shepherd, Abby, and their cat, Celise. Beneath the burned out roof was the seared remains of a dragster that John had built from scratch. He had been applying finishing touches to get the highly customized 1980 El Camino track ready when fire destroyed it, the entire garage, and heavily damaged their home.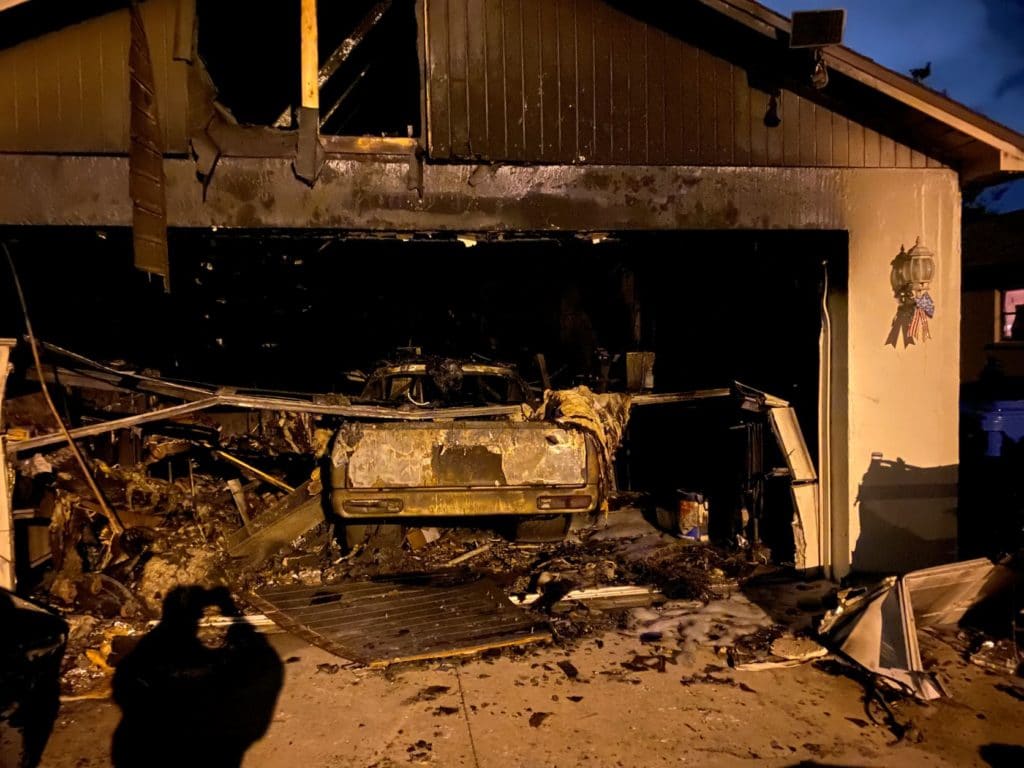 John and Robin had found their happiness later in life and committed their love to marriage on November 15, 2020. The ceremony took place at the beautiful NJoy Spirits Distillery located deep in the Chassahowitzka Wildlife Refuge by the Gulf among tall cypress stands and ancient oaks. In 2021, their marriage was destined to endure the pandemic, a house fire, and the loss of a race car that John spent many months building. Nevertheless, the couple seems strengthened by their trials and are confidently rebuilding.
At 66, John Becker is still a young man at heart. He has a quick smile and loves to drive as fast as his powerful cars will go – all out, throttle wide open. Fortunately, he confines his zeal for racing cars to certified drag strips, the ones with officials, laser timing devices and safety barriers.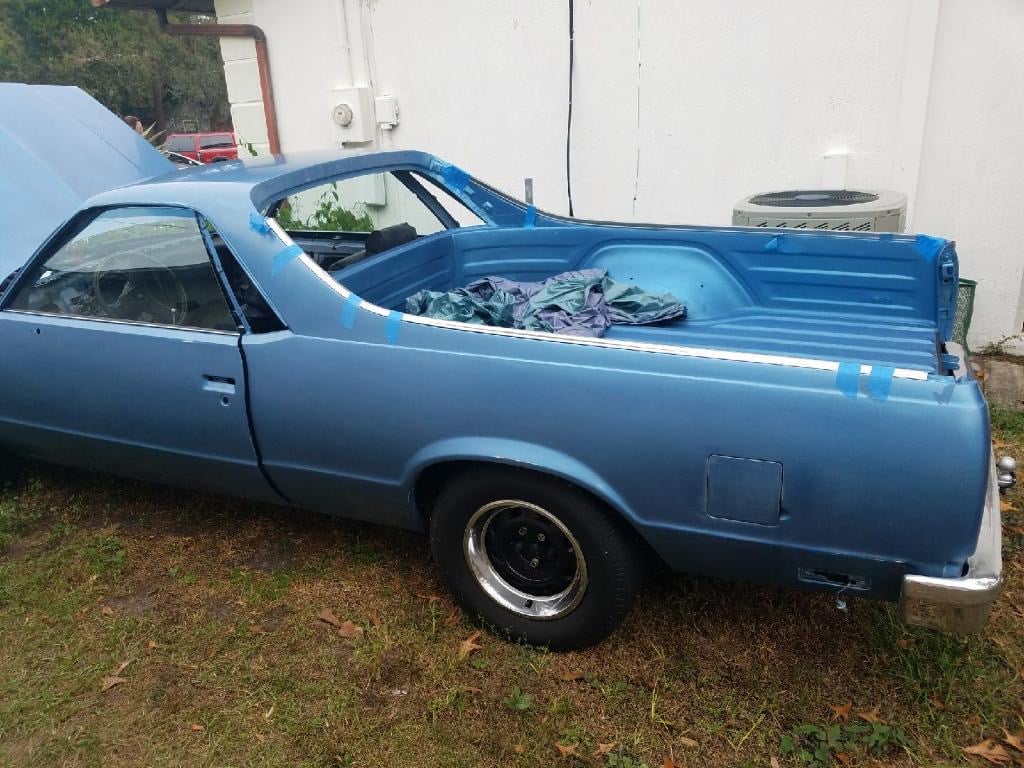 "There's nothing like staging and launching a drag car," says John. It's exhilarating to "pull into the waterbox and do your burnout to heat the tires." John says he doesn't get distracted by the car next to him, instead, he focuses on "the tree," racing slang for the starting pole that uses colorful lights to signal drivers. "You hold the trans-button and push your foot to the floor and watch the RPMs come up," he said.
There is only a half-second between the yellow and green lights and Becker says that's where many races are won and lost. "It's crucial not to go under red, because you lose the race right there. Timing is everything," he adds. For Becker, drag racing is a two-fold endeavor: "At the track, everything's over in five or six seconds but the adrenaline rush comes at launch when you accelerate from a dead stop to well over 100 MPH," he said.
The other part of the sport Becker loves is building the cars he races. Becker does as much of the work as possible himself in his own garage, including welding and fitting custom parts and pieces.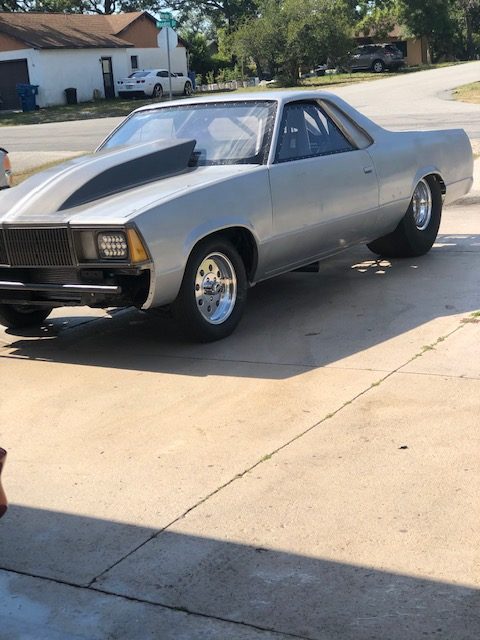 After piloting his other car, a handsomely crafted 1980 Camaro, to countless victories and collecting many trophies, usually competing against much younger drivers, the Spring Hill resident decided to build another vintage racing machine. That's when he towed home the beat-up stock El Camino with much of its chrome held in place by tape. By June 13, the long neglected El Camino was radically transformed from crankshaft to valve covers, front to back. But when the fire raged through Becker's garage, it decimated his nearly complete dragster, and badly damaged the couple's home.
As 2021 winds down, the Beckers are not discouraged or dejected over the fire or the considerable tasks involved with rebuilding. A builder by trade, John did much of the home renovation himself and supervised the rest. This year's supply-chain shortages and added costs generated further frustrations and caused delays, Becker had to wait weeks and pay big bucks for roof trusses and other supplies. Still, coming from a building background, Becker is as accomplished in construction as he is mechanically inclined, so it's just another project.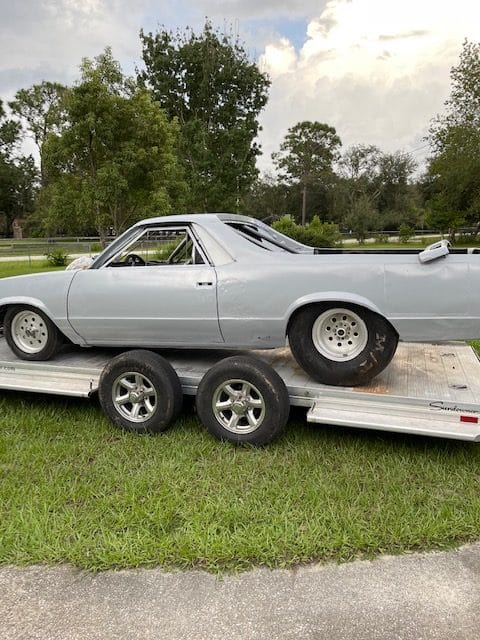 By next year, the Beckers will have rebuilt their lives back stronger than ever and John figures to win some more trophies – this time driving the El Camino.
Robin put it like this, "Our marriage can survive all."