On Saturday, Dec. 4, the Hernando County Composite Squadron of the
Civil Air Patrol (CAP) conducted glider operations and training. The glider training operations, supervised by Air Boss Captain Gary Peterson under the command of Lieutenant Colonel Laurence Fernald from the Florida Wing, CAP is part of a nationwide critical aviation link.
Established in 1941, Civil Air Patrol is the official auxiliary of the U.S. Air Force and as such is a member of its Total Force. In its auxiliary role, CAP operates a fleet of 560 single-engine Cessna aircraft, gliders and more than 2,100 small Unmanned Aircraft Systems (sUAS) and performs about 90% of continental U.S. inland search and rescue missions as tasked by the Air Force Rescue Coordination Center.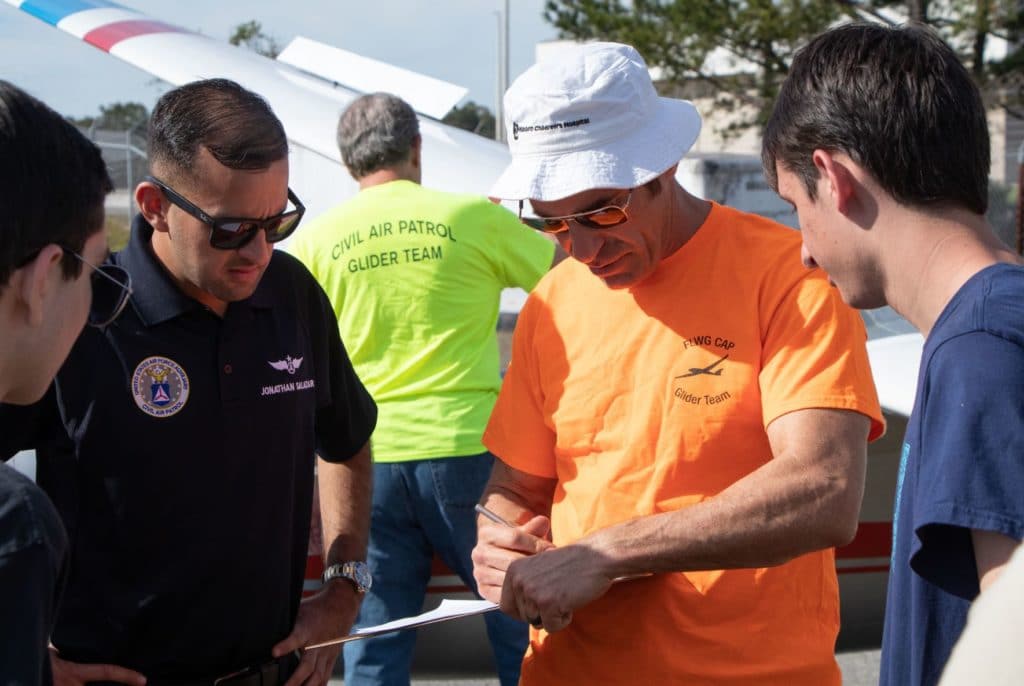 In June 1944, the U.S. and Allies used military gliders to land infantry, arms, and supplies during the invasion of Normandy, France. These stealth aircraft allowed allied troops to overfly and overpower Nazi forces in the historic D-Day battle that stunned Hitler's forces. Nearly 900 gliders provided a potent platform for U.S. and Allied forces charged with loosening the Nazi chokehold on Europe.
Perhaps the world's most famous gliders were the fleet of Space Shuttles employed by NASA from 1981 to 2011. Whether towed into position by powered aircraft or blasting through the atmosphere with a returning crew of astronauts, gliders have played an important role in civil service and aviation since the Wright Brothers used gliding devices such as kites in preparation for manned flight.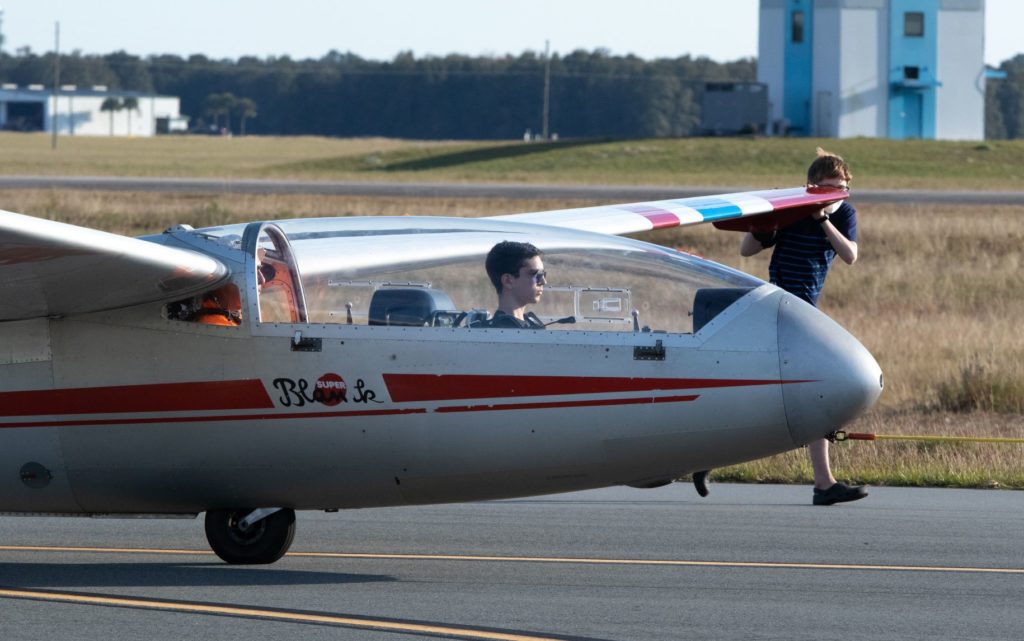 According to Richard L. Johnson, Hernando County Composite Squadron Public Affairs Officer, Aerospace education is one of the Civil Air Patrol organization's three primary missions. "Just as it was for the Wright Brothers, gliders are exceptionally good for teaching people about the principles of flight," said Johnson. Saturday's training included placing cadets in the cockpit with a qualified pilot to "gain a greater understanding of the forces that affect flying, such as lift and drag."
The Wing Runner course on Saturday is designed to teach students how to handle a glider while it is on the ground," said Johnson. The glider has long wings for maximum lift and a pair of in-line wheels to reduce drag. While the glider is quite nimble when airborne, Johnson said wing runners must help assemble wings and balance the craft while it is on the ground.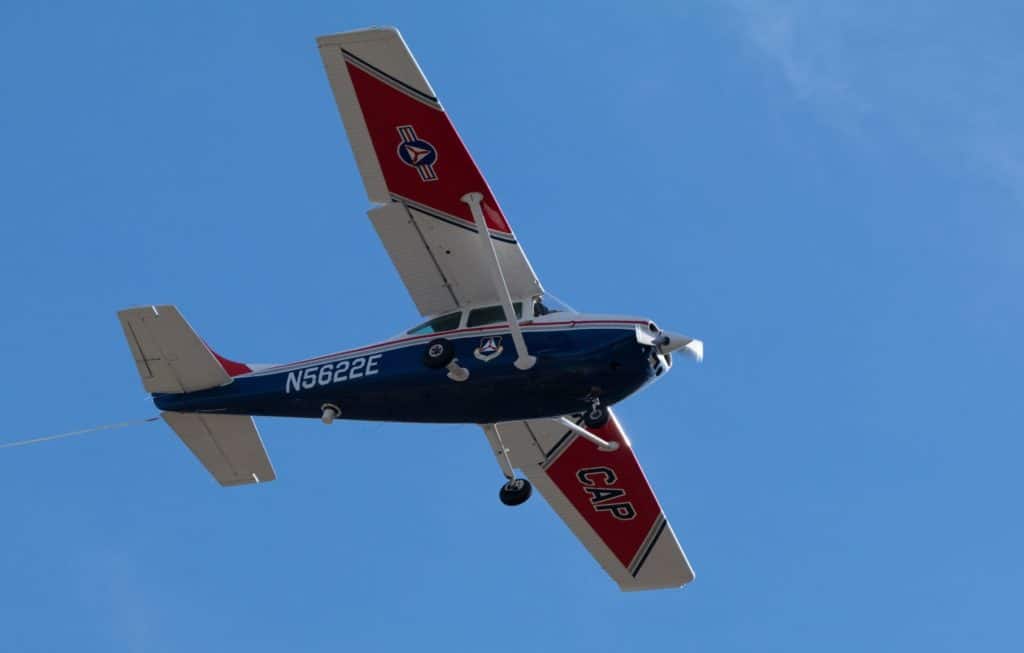 "Once the tow plane is pulling the glider, airflow over the wings creates lift, which balances the plane. The glider is quite elegant once airborne. Until then, the wing runners keep it balanced," said Johnson. "Our glider is a two-seater which allows an instructor pilot to evaluate a pilot who is still learning or requalifying on flight operations," he said.
It was not all work and no play for cadets on Saturday. They had the opportunity for orientation flights in the glider that included a tow to an altitude of 3,500 feet with flights lasting 15-20 minutes each. Johnson said adventurous cadets experienced tight turning, stalls, and other advanced glider flight maneuvers.
Glider pilots Captain Jonathan Salazar and Senior Member Nelson Brandt were Saturday's seasoned pilots. Capt. Salazar is the Group 3 Search and Rescue Pilot and Glider Instructor. SM Brandt is a Glider Check Pilot from Group 7.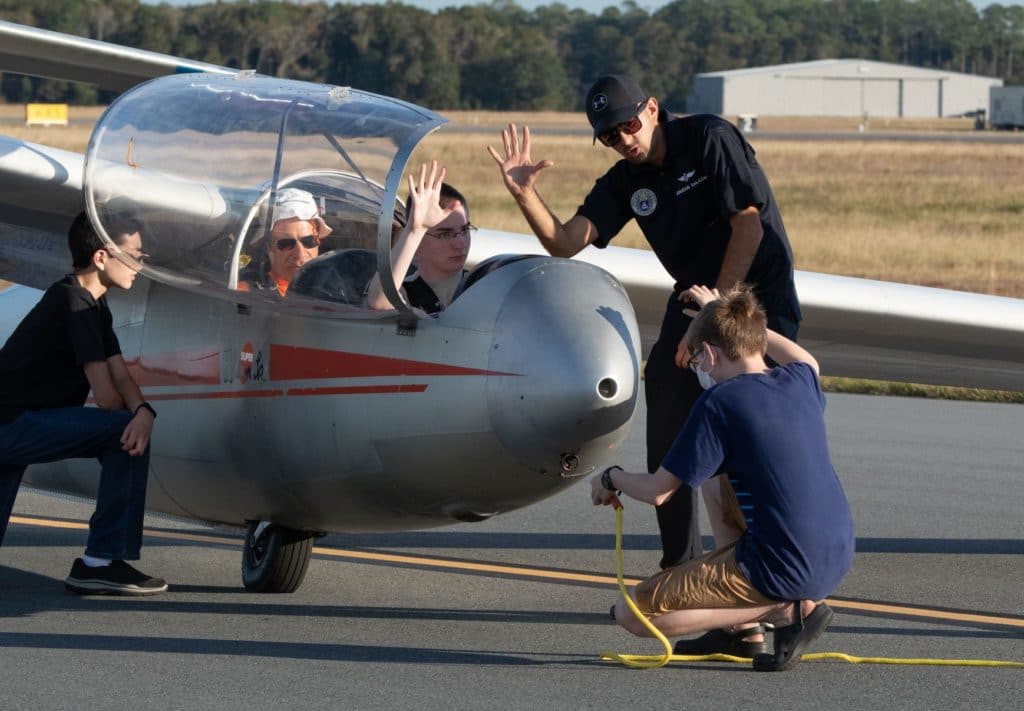 The Hernando County Composite Squadron is the home base of the only Civil Air Patrol glider assigned to the Florida Wing. Training operations with the glider are only possible because of the cooperation and support of the Brooksville-Tampa Bay Regional Airport (BKV). BKV grants the Civil Air Patrol a great deal of latitude in conducting flight operations.
The Civil Air Patrol is always looking for new members with an interest in flight. Cadets can join at age 12 while adults can join at any age. For more information about the Hernando County Composite Squadron and the Civil Air Patrol, visit fl301.cap.gov.