Below are words of advice and well wishes for our 2022 graduates. The Hernando Sun wishes you all the warmest congratulations, we are all looking forward to your future adventures and achievements.
Ashlyn Ware – F.W. Springstead High School
Ashlyn you are a true miracle and a gift from God to everyone who knows you! Your path is destined for greatness! We are so proud of you and excited for your future! All our love, Mom, Brookie, Meme & Papa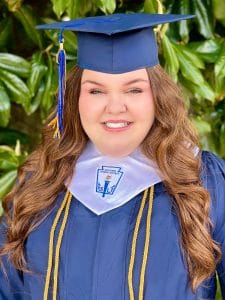 Hannah Lynch 2022 Hernando High School Graduate
Hannah, we are so proud of everything you've accomplished!!!! Love Mom, Dad and Shyann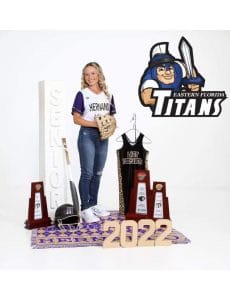 Brandon Howie 2022 Hernando High School Graduate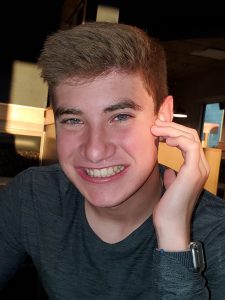 Ashlee Gardinier
We are so proud of you!! Keep working hard towards all your dreams!! Love you!! Mom, Dad, Makayla & Brandon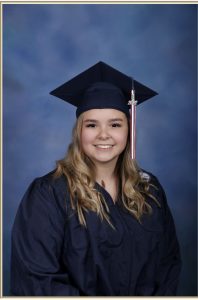 Cross Licht
We are so proud of all you accomplished and can't wait to see what you do at Warner University! Keep grinding! Love, Mom, Dad and Kaprice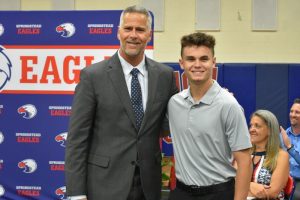 Hayle Carlisle
Hayle is an outstanding young woman whose future is so bright. We are beyond proud of her as her parents support her and every single step she takes remember Hayle "when you Trip in life make it a part of your dance"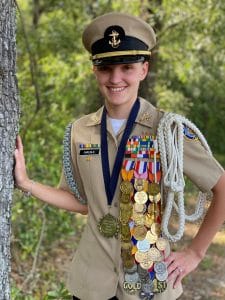 Travis J Moyer 2022 Central High School Graduate
Congratulations Travis! You did it! Take all the knowledge you have learned and follow your dreams. Now is your time to shine! We are here to support and guide you down whatever this road called life has to offer. We are so proud of you and love you so much.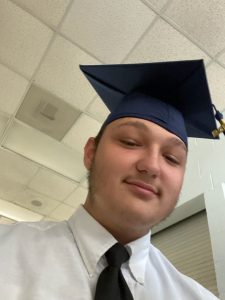 Gianna Miloscia
Congratulations to our beautiful daughter! We are so proud of you for all your hard work. Love you lots!! Love, Mom, Dad, Gracie, Jeffrey and Dillon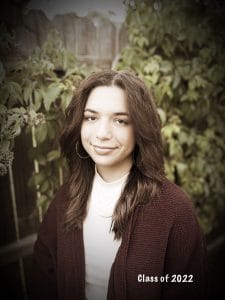 Jeffrey Bohlman
Congratulations to our son!! Dad and I are so proud of you and we can't wait for your next chapter. Love you, Mom, Dad, Dillon, Gracie and Gianna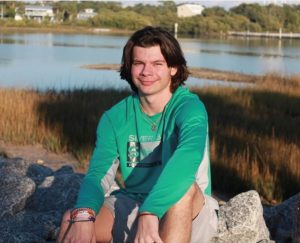 Travis Coller 2022 Wider Horizons School Graduate
Congratulations!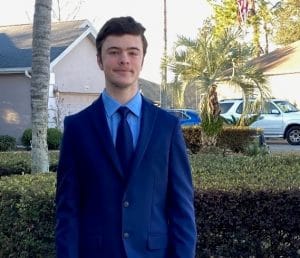 Baccalaureate SHS class of 2022
After Baccalaureate, true country boy at heart, Gennaro Daglia took off his cap and traded it for his signature baseball cap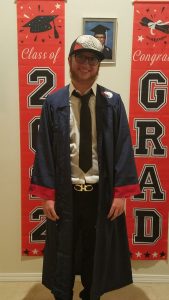 Makayla Messaris
Congratulations Makayla!! We love you and are so proud of you.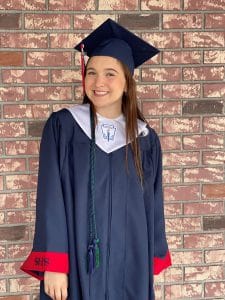 This is the beginning of a great new adventure and you are always guaranteed of change. Roll with it and learn from it.
–Nancy Makar
Hannah Fox 2022 Valedictorian of BMCHS
You make us proud in everything you do. We Love You! Mom, Dad and Aiden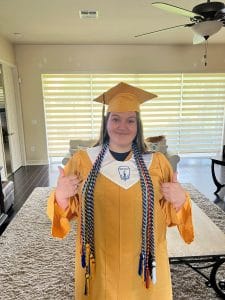 Proud Mama of Two Graduates
Lucas Graduating w/IB Diploma from Springstead HS. Majoring in BioChemistry at UCF in the Fall. Holly graduated CK8 and is attending Performing Arts at Springstead HS.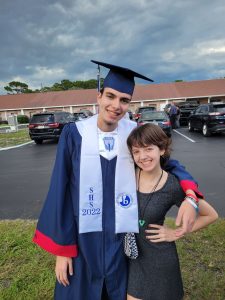 Olivia Polise
We are so proud of our amazing girl! A bunch of hard work and a ton of fun has landed you here at the end of your high school days. So excited to see what the future holds for our sweet little lady. Jeremiah 29:11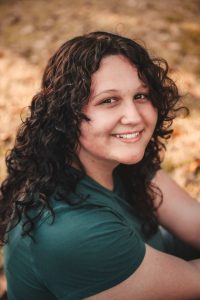 Ashlee Gardinier
There are so many things that I want to say….you are such a beautiful, independent and smart young woman. I've seen you work so hard in all that you do. You are going to do amazing things on this next journey. Stay focused, love hard and be you!! We love you so much!! Dan, Aunt Sheryl, Ryan, Madison, Emma- your mini twin- and Cross.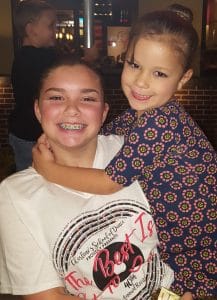 We did it! Congratulations everybody!
Congratulations Boys! Cannot wait to see what your futures hold in store for you. NCT 2022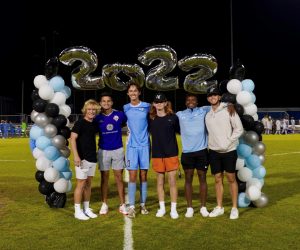 Logan Armand
Logan, I am so proud of you. I'm so excited to see where you will go with your next journey. 143 kid!!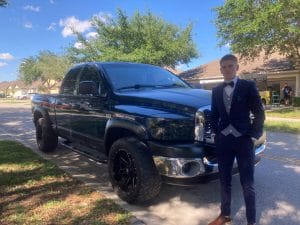 Spring Hill Christian Academy wishes to
congratulate all of our graduates:
Elizabeth Mayercak (Valedictorian), Britney Devine (Salutatorian), Raquel Mergal, Quincee Willis, Elizabeth Nevins, Mercy Sanchez, Isabella Perrini Alexis Nobisso, Thomas Garofano, Steven Alemany, Lindsey Falkowski, Dalton Furforo, Maddie Truitt, Cameron Thomas
We sincerely wish all
graduates of Hernando County the very best in their future endeavors.
The choices made over the next few years will resonate throughout your life at a greater wavelength than any other time, but none more important than finding a spouse willing to work toward the same end in mind.
— Karen Leonardo
My advice to the upcoming graduates is to START SAVING NOW. Just save 10% of every paycheck and you can retire early. Trust me… you'll want to retire early!!
— Scarlett Sharpe
If you can work hard and find something you love to do you will never work a day in your life.
Good luck
–John Coleman
While your graduation is a wonderful accomplishment, my advice is to keep achieving. Your best is yet to be!
–Kay Hatch
Congrats 2022 Graduates
For the optimist, life can be as sweet as a sweet summer watermelon. Carefully picking the right melon is like choosing carefully from the choices in life. The optimist will choose carefully and be aware of life's "pit" falls.
The risk taker "relishes" the opportunity to create new, tasty, multi-colored vegetables, and discounts the possibility of winding up with nothing more than broccoli. Even though it sounds impossible to achieve, the risk taker is not deterred by the thought of kitchen disasters.
The undecided looks at life as if it were a salad and keeps picking through the dish until the satisfactory bite is found. The future holds many choice ingredients. I could go on, but I guess you can surmise I am a "slightly" overweight, always hungry, devout "foodie." Enjoy and "relish" all the new opportunities life will offer you.
Congratulations and the very best wishes for a sweet and "fruitful" future.
–Arlene Glantz
This was said by my father-in-law to my husband when he was growing up. "You will always know the right thing to do but will you have the courage to do it?
— Linda Prescott