The divine sparkle of youth in motion will be on full display at the Live Oak Theatre as both the Live Oak Conservatory classes and the Acorn Theatre productions spring into motion for exciting new seasons!
Acorn Theatre is Live Oak Theatre's Youth Theatre program designed for students ages 8-18. The Live Oak Theatre Company (LOT) is a not-for-profit 501 (C) (3) repertory company of local artists, located at the Carol and Frank Morsani Center for the Arts, 21030 Cortez Boulevard, Brooksville. Acorn Theatre classes are conducted over several months, culminating in performances open to the public.
The current Acorn Theatre production of Singin' in the Rain, Jr., is in collaboration with Mark and Sharon Taylor and will be performed from May 5 through May 21.
"It's not that Acorn is new, but that it's become so popular. Last semester, we had to cut off the class at 50 participants. This semester we are offering the highly popular 'Singin' in the Rain,'" said spokesman Vince Vanni.
"As last semester, this class is led by Lexi Allocco, along with assistance from Alannah Allocco, Michah Rossiter, and Quincee Willis. I continue to add my watchful eye and serve as a drama coach, especially for the ensemble. This goal is to ensure that this is not just a production class but a strong learning experience for those who participate."
Live Oak Conservatory, an extension of Live Oak Theatre, will continue to offer its extensive performing arts opportunities for children (PRE-K – 18) and adults.
Classes include acting at all levels, voice, music theory, tap, improv, youth art, musical theatre, hip hop, lyrical, dance, improv, musical theatre, jazz, stretch/conditioning, primary art, acrobatics, and ballet. The conservatory, according to participating teacher Vanni, has expanded the classes of Ezekiel Richards and Kat Burburan.
Richards' classes this session include Tap (Intermediate) (one credit), Jazz (one credit), Tap (one credit) and the new Boys' Dance (one credit).
"Ezekiel (Zeke) Richards has been a member of Live Oak Theatre and since the age of eight, performing in dozens of shows. He recently distinguished himself as the featured male dancer (Albert) in our critically acclaimed production of 'NEWSIES,'" he said. "Some of Zeke's favorites are Edmund in 'The Lion the Witch and the Wardrobe,' Peter Pan in 'Peter Pan Jr.,'" Babkak in 'Aladdin Jr.,'" and Mr. Brownlow in 'Oliver Jr.'
Richards has studied Dance at Blackwood Studios for more than five years and is a member of their Star Company (a dance competition group). Zeke has distinguished himself in several competitions, including Pasco County's Spotlight on Talent 2021, where he received second place in Solo Category Five.
"At the tender age of 17, Zeke has achieved so much," said Vanni. He was offered and received a full scholarship to attend a dance collective workshop. He has also received a full scholarship to the Fort Lauderdale Youth Ballet summer intensive, a value worth $1200. Zeke was recently awarded first place in Pasco County's Spotlight on Talent 2022.
This session at the Live Oak Conservatory, Katherine Burburan teaches Musical Theatre Hip Hop (one credit), Lyrical (one credit), Stretch/Conditioning (one credit), Ballet- Beginner (one credit), and Ballet – Intermediate (one credit). "Kat has already earned the respect of all her students and their parents," said Vanni. "I am constantly told what an unusually talented teacher she is."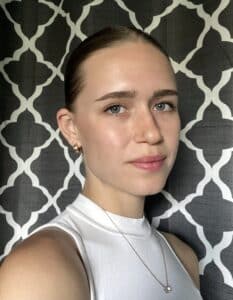 Burburan has trained in dance for 12 years across multiple studios and teachers. She started her training at Erin's Danceworks in 2006, learning ballet, jazz, tap, lyrical, and competing in competitions around the country. She then began study at John Leggio's Center for the Performing Arts in 2012 with John Leggio and Edwina Nelson. Edwina trained at Central School of Ballet and went on to perform professionally around the United Kingdom.
She began advanced training in ballet, pointe, and modern under Edwina Nelson and then continued training with her and Joey King at the Nelson Grey Academy in 2013. With the Nelson Grey Academy, Katherine performed Martha Graham's "Appalachian Springs," an original piece by Edwina Nelson, "Welcome to the Machine," and achieved second place in the Overall Solo division at Starbound Dance Competition in 2015.
After this, Katherine went on to study ballet and modern at Santa Fe College in 2017 with Alora Haynes and Melissa Brenner. She participated in the student-choreographed show "Room to Dance" and created her first performed piece, as well as performed in other students' pieces. Katherine has continued to dance independently, taking classes in Tampa and through online services during the pandemic.
Also, at Live Oak Conservatory, new private lesson courses are now available. Vanni shared, "We have also added instructors for private lessons: Kevin Fields for Drums and Meredith Hobbs for Piano."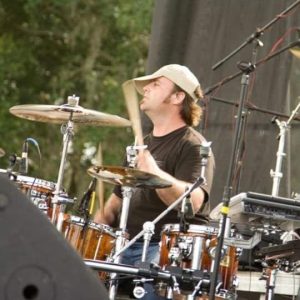 Kevin Fields is a native of Brooksville and a Hernando High graduate who performs music in many styles, from Jazz to Rock, Acoustic to Electronic Music. He specializes in Modern Worship with roots in Southern Gospel, CCM, and Gospel Praise music. He has shared the stage with various artists, including The Newsboys, Flyleaf, Mack Brock, Rick Derringer, I Am They, Martha Munizzi, and Matthew West. He performs Worship at his church with skills associated with Modern Worship Production.
He can be heard on several albums and is experienced in Modern Recording and Previous Recording Practices, including Drums, Percussion, Programming, Samples, Loops, and Electronic Percussion.
Meredith Hobbs has studied music in a variety of places and ways. She is a graduate of Southeastern University studying Music Business & Music Composition and an Artist Track Alum of Contemporary Music Center in Nashville. She has taken both classical and modern piano and voice lessons for years.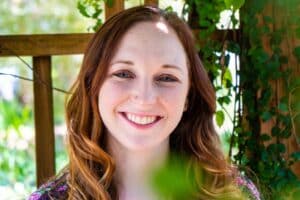 She has released several music projects through the years, including her first EP, "The Ugly Truth," and her first full-length album, "Refine." Meredith is also featured on several of Definitive Worship's albums, "Definitive EP" & "Sound of the House." Her newest album, "Secret Place," was just released with a live concert film as well.
Vanni takes pride in the classes, teachers, and students of the Live Oak Conservatory. "Imagine your favorite leader – one who has your highest respect. As you are imagining them, where are they, and what are they doing? Invariably, they are in front of people exuding complete confidence in that position. They are people who are creative, problem-solve with confidence, and especially 'think out of the box.' That's what we teach here at Live Oak; all the skills that build leaders and entrepreneurs. I have been doing this for so many years in this town that I can truly see the results in the leadership positions my former students have in this community and elsewhere."
New students are always welcome at Live Oak Conservatory. For information about Live Oak Conservatory, go to www.LiveOakTheatre.org/Conservatory, call 352-593-0270 or email [email protected].
Advanced seats for Singin' in the Rain, Jr. are $20 for adults, and $10 for children 13 and under with the purchase of an adult ticket. Advanced prices are available up to approximately 24 hours before each performance. 24 hours prior to showtime, ticket prices increase by $5 for adults and children. However, FLEX Passes are now available for only $40 for adults, and $15 for children 13 and under with the purchase of an adult ticket
For more information about the Live Oak Theatre Company or to reserve seating and Flex passes, email [email protected], call 352-593-0027, or go to www.LiveOakTheatre.org.