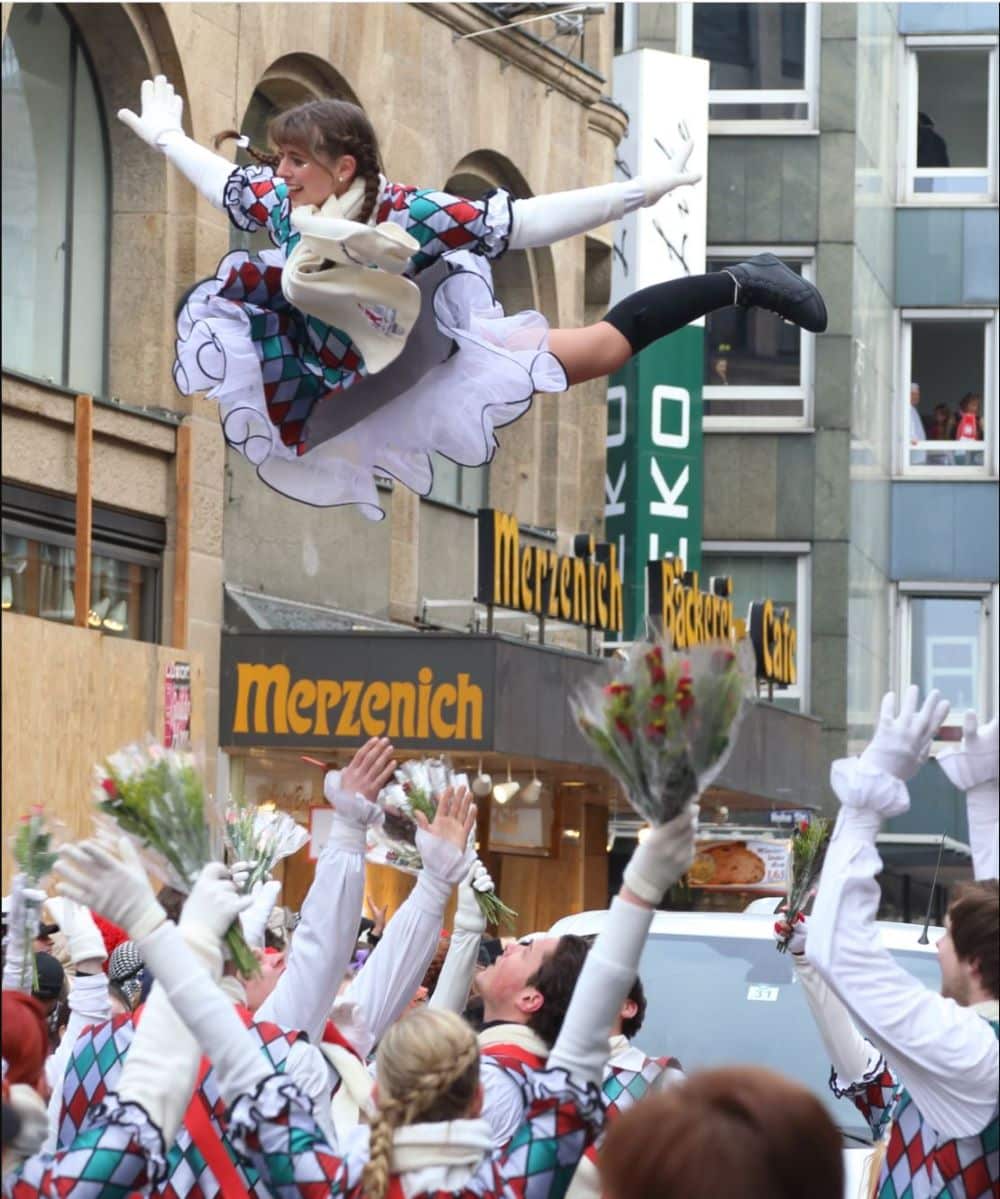 Can an event qualify as the sublime expression of an art form? The event in question is known as a Fasching, which is a German carnival. This carnival actually stands as a presentation and celebration of a myriad of artforms; dance, live music, costume art and, of course, the art of fun!
The German American Club of Spring Hill will host a Fasching (carnival ball) on Sunday, February 5th, at the Hernando County Shrine Club, 13400 Montour St., Brooksville. The doors will open at 2:30 pm and dancing from 3-7 pm.
Secretary of the German American Club of Spring Hill, Jack Yaskulski, stated, "This is a fun celebration for everyone."
Fasching, a German carnival that is often compared to Mardi Gras, is celebrated prior to Lent (ending on Ash Wednesday) all throughout Germany, Switzerland and Austria.
"In my country, those who celebrate Fasching would wear costumes, and masks that were supposed to drive away demons," said Lisa Yaskulski, a native of Bayern, Germany, who now lives with her husband Jack in Spring Hill. "People enjoyed parades and parties, and celebrated at restaurants and clubs. Fasching means many things in Germany. But most of all, it's fun."
The dress code for the February 5 Fasching is "costume/club-casual." Jack Yaskulski shared, "Some wear dresses and masks. Some dress as pirates."
At previous Fasching celebrations, guests also opted for Hawaiian style and internationally flavored garb, superhero costumes, along with accessories that ranged from boas to leis. They parade through the party area brightly adorned with florals, beaded lights, Mardi Gras-style table decorations, and festive linens. Food and drink will not be provided, though guests are welcome to bring their own.
Music at this event will be performed by Eva Adams who is a renowned Florida-based performer of music with an international flavor. "Eva sings everything," said Jack Yaskulski. "She plays international music, classic, rock, waltzes, etc."
Tickets for the Fasching are available in advance only, with German American Club of Spring Hill members paying $14, and guests paying $17. For tickets, call Lisa Yaskulski at 352-688-3744. Visit germanclubspringhill.org and https://tinyurl.com/9axdyasb for more information.