In planning his new "I" – Identity exhibit, Brooksville Gallery 201 Coordinator Pedram Moghaddam posed a question to area artists: Who are you?
Artists en masse delivered an impressive array of drawn, painted, sculpted, photographed, and written responses that answered this question, telling the compelling stories of their lives and times.
The exhibit's opening reception is scheduled for Friday, July 14, 6-8 pm. "What the artists presented to me were not simple self-portraits," said Moghaddam. "They showed me their souls–who they are, really."
This is certainly the case with Ashley Duffy, who, through a collection of portraits depicting the artist against the backdrop of different seasons, tells a stirring story of life, loss, and recovery.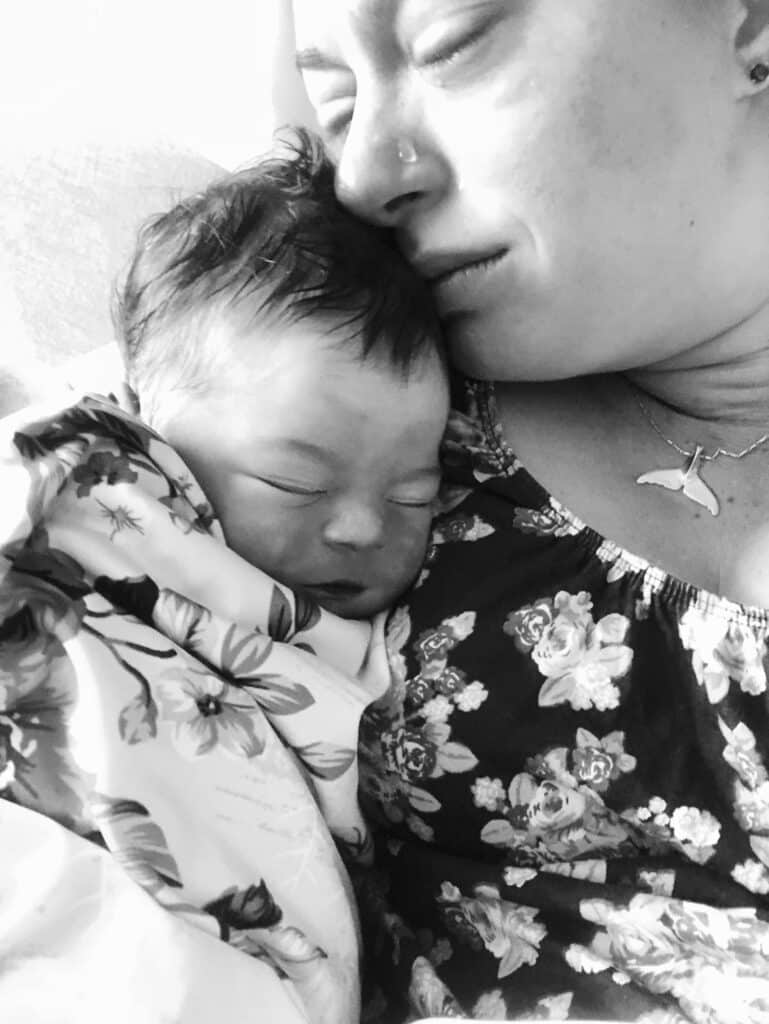 "I-Identity really resonated with me because of the way I have been using creative photography in recent years as a way to navigate a new identity that I didn't want or plan to have. In 2018, I unexpectedly lost my daughter during her chaotic delivery," she explained.
"The work I chose to show in "I" Identity gives a glimpse into the seasons I have been creating in since the day I lost her. The piece "Still Life: Finley Anna & Ashley Anna" shows that very day she left us. That self-portrait and each piece after that have been created by this new me… There was the Ashley before Finley, and now there is the Ashley after Finley."
Artist Vivian Becker also has a story to tell, one that also chronicles the singular act of overcoming and rising above a substantial life obstacle. "I had a heart attack ten years ago, at age 40, and started painting as a part of my recovery," she said. "This acrylic self-portrait is a work of reflection with a message." And the message is strong. "If you have a dream, live it," she said. "Don't hold back. None of us knows how much time we have."
Cristina Casiano feels a deep, truly personal connection to her photographic self-portrait, "Styling the Unknown," which bespeaks her heritage. "A majority of my work explores self-expression and cultural identity," she said. "Growing up as an artist in Hernando County has allowed me to reflect on my feelings of self-worth and acceptance. That is why I feel overwhelmed with joy to participate in the I-Identity exhibition."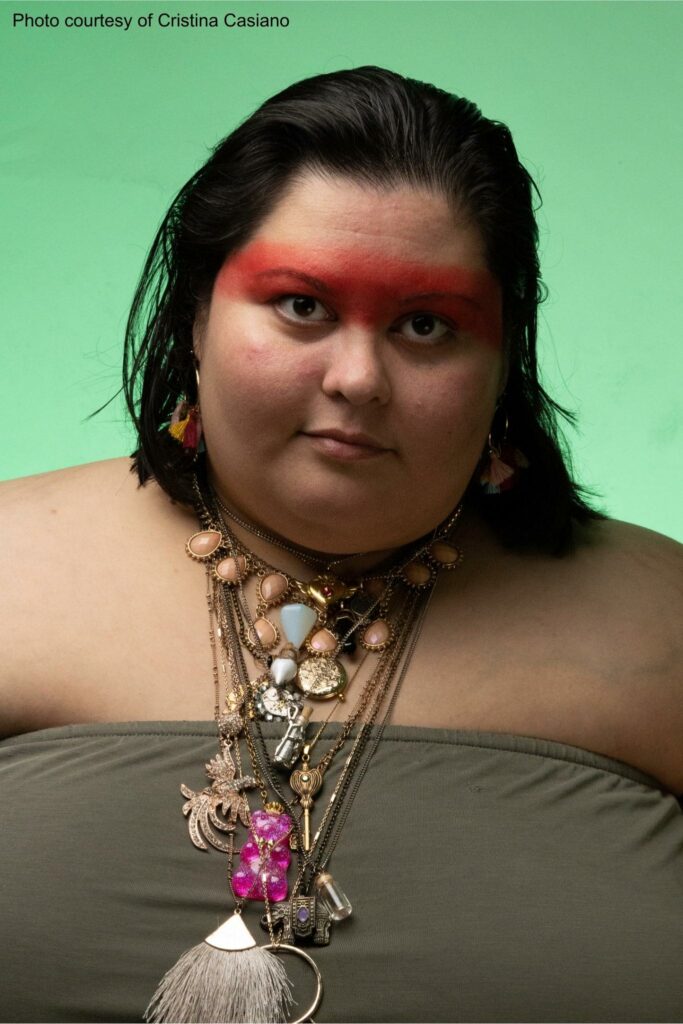 Veteran Hernando artist Jana Withers also submitted one of her masterworks to this exhibit. "My entry titled, 'Preserving Nature,' is an 18×24 self-portrait painted in oil on a linen panel," she said. "A selfie photo taken while plein air painting at Hudson Beach was my reference for this portrait, and the painting done on location that day became one of many in my series, 'Disappearing Landscapes.'"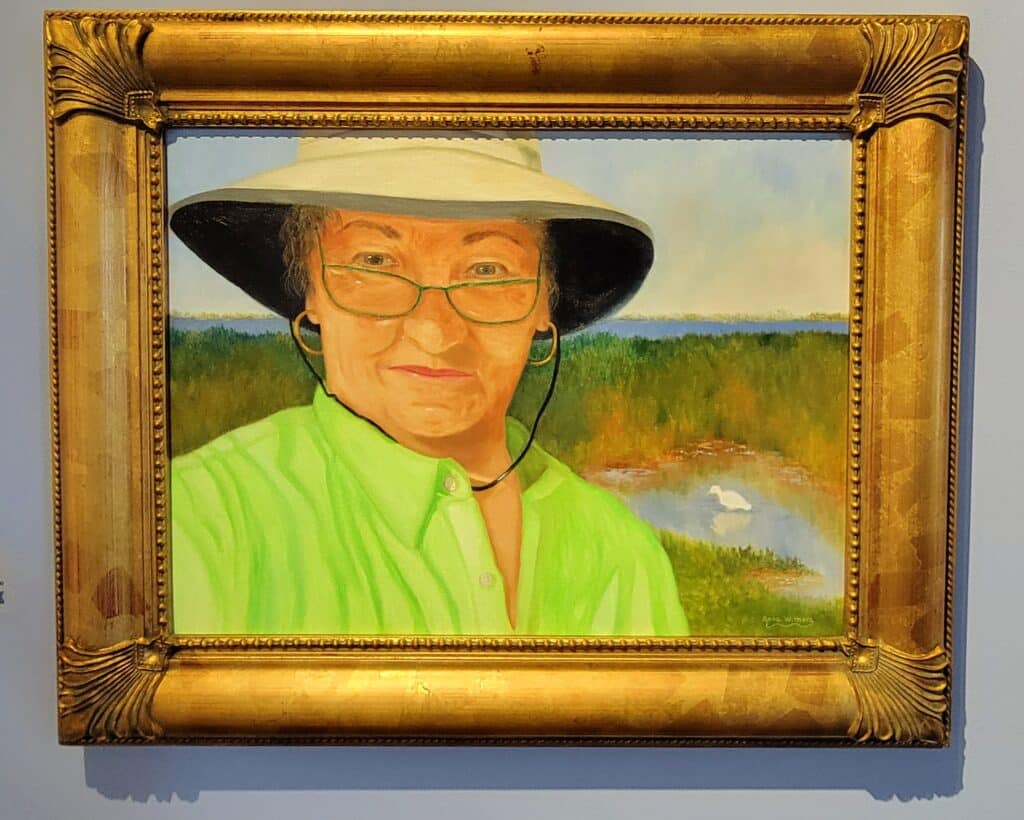 Another Hernando County artist and luminary, Diane Becker, is known for her portraiture. And in the I-Identity show, she displays her own multidimensional self-portrait. "My watercolor painting is actually three self-portraits in one," she said. "Three different views of me. An expression of me as an artist and a teacher."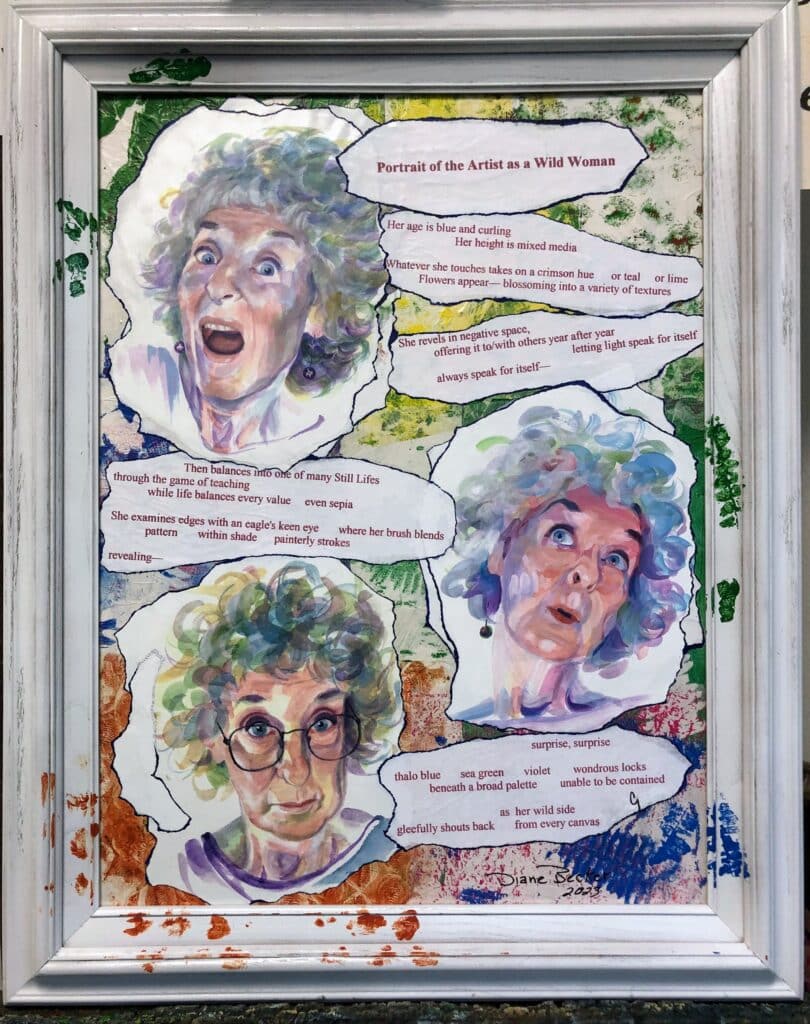 A special exhibit such as I-Identity calls for a unique and dynamic opening reception, and that is exactly what Moghaddam has planned for his July 14 event at Gallery 201. "Art comes in many different forms, not just visual art," he said. "We will have so many forms of expression on display at the reception. I am moving into the future by bringing spoken word and performance into our receptions. Larry Jaffe's local Poetry group, Just Poets, as well as Nature Coast Poets and poets outside of Hernando, will perform an open mic poetry reading at the I-Identity reception. Isaiah Haddon will be providing the music for the reception." The second hour of the reception will open up to some spoken word poetry, and the wonderful Brooksville performer Janelle Ferber will perform an interpretive dance set to poetry.
Ferber is thrilled to be a part of the I-Identity reception. "I am over the moon about this show!" she said. "I'll be showcasing a live art piece called 'It's Only Rock and Roll.' As well as accompanying Larry Jaffe (poet) with interpretive dance for his poem that will be showcased that night! And ending with a hot hula hoop dance performance, "Heat of the Summer." I have been so inspired by the local artists and curators, and words can't express how grateful I am for their inspiration, support, time, and efforts. As well as the opportunity to bring more live art and performance art to Hernando County!"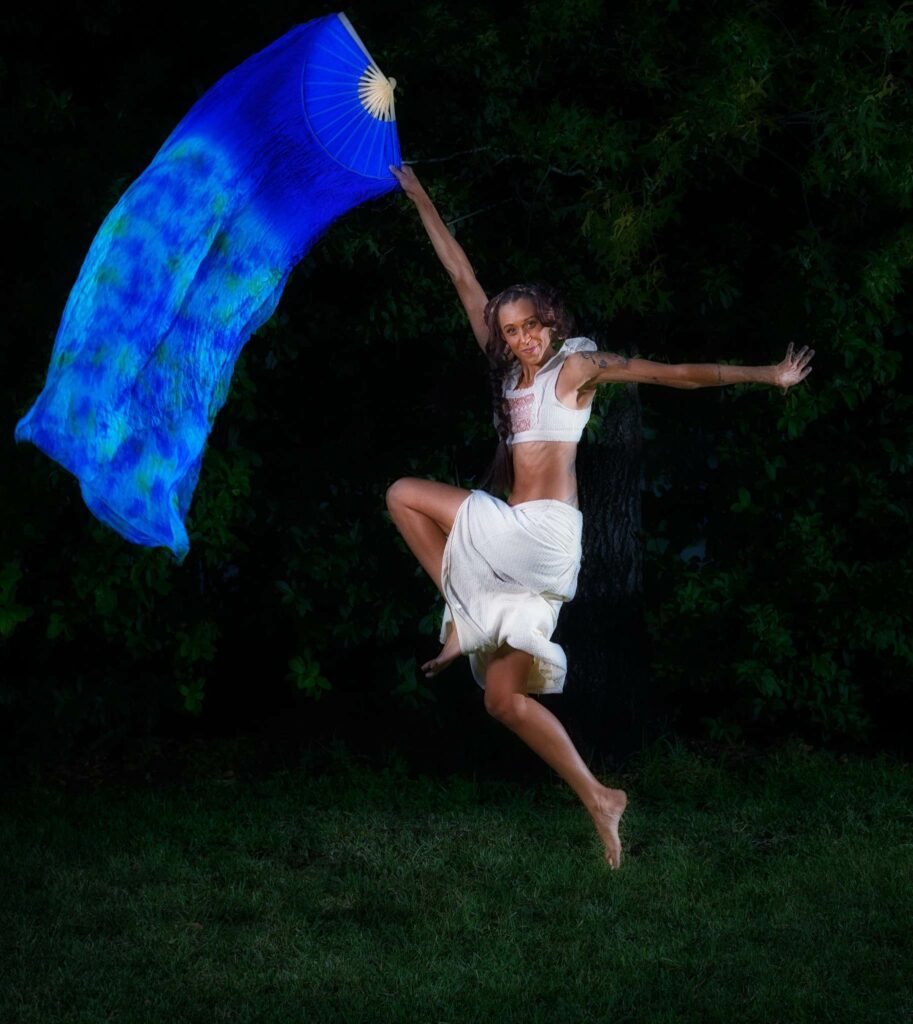 Refreshments will be served at the July 14 I-Identity reception. For more information, contact the Brooksville Gallery 201 at 352-540-3811.
Artwork from the I-Identity exhibit's featured artists