When the University of Houston Junior INF Nick Collins graduated from Springstead High School in 2018, he did so with little to no recruiting fanfare. Due to this, the former Eagles first baseman worked in landscaping for a year to support himself while he worked on his craft. Al Corbeil, the head coach of Polk State Eagles Baseball, discovered Collins as a result of the preparation. These showcases provide players at the high school and junior college levels with the opportunity to demonstrate their skills in front of scouts and recruiters. With Coach Corbeil's interest piqued, he called former Springstead Baseball Head Coach Shawn Laferty to inquire about Collins.
"Obviously [Collins] kept the faith that he could still do it," Coach Laferty said. "He kept working after high school because that's the key. [Coach Corbeil] gave me a call, I told him… he'll probably be the first kid at the field and the last to leave. I go, 'That's how he did it there.' I mean, because he was a good player there. With us, he was an average player, but he worked so hard that by the end, he was good. He was hitting home runs and doing things you want to do as a ball player."
Coach Laferty, who led the Spring Hill-based team for six years, instructed Collins when the athlete advanced from junior varsity to varsity in his penultimate year. During the 2015-2016 season, Collins did not garner a starting role, but he did manage to find a spot as a designated hitter. As a senior, he broke his way into the starting lineup and saw more time as a designated hitter. What stood out to his former coach, though, was that "he was one of the hardest workers on the team" and would practice on his own to get better while showing up early and leaving later than anyone else.
Though Collins would struggle as a college freshman in the tumultuous year of 2020, the Eagles-to-Eagles transition would soon pay dividends. According to Polk Athletics' social media account on the site formerly known as Twitter, "Nicky Lotz" erupted during his redshirt freshman season. Receiving the nickname for "his raw power and his ability to hit the ball into parking lots," Collins had a .323 batting average along with a team-high nine home runs and 59 RBIs in 2021. His third season was more modest, as he batted .317 and six home runs, but he still led the team in doubles (22) and RBIs (50).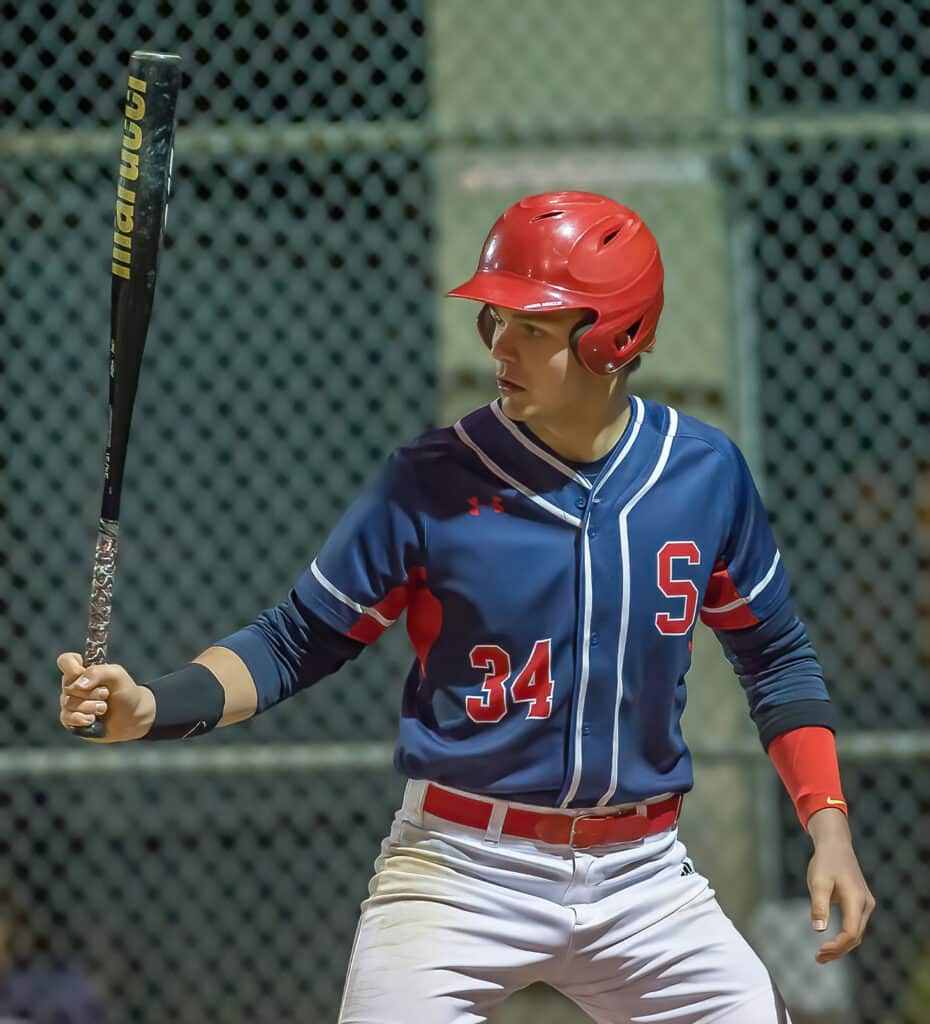 As a result, the Eagles player would become a two-time first-team All-Suncoast and All-FCAA athlete for the state college. Collins would help his team reach the FCSAA tournament in 2021 and 2022 before making the jump to the University of Houston with former Polk State teammate OF/1B Jack Duffy in 2023. As a junior, he managed a .235 batting average with two runs, four hits, and one RBI over 15 games. His contributions helped the Cougars to a 36-23 record on the season.
Collins' tale is a lesson for individuals in any profession or age group. Hard work, being on time, and striving to get better are all keys to excellence. Five-star players out of high school are not five-stars simply because of the overwhelming talent they possess. It is due to a mentality that allows athletes like Collins to optimize their God-given abilities when presented with the opportunity.
"He deserves everything he's gotten so far," Coach Laferty said regarding Collins. "You don't find that in high school—kids that work like that."