In our last issue, the Sun began running our Hernando Heroes series on local citizens who were nominated by readers for their recent or longstanding contributions to this slice of the state and beyond. Nominated by Chuck Willson, President of the Wilson Technology Group, Representative Jeff Holcomb was a prime candidate to be featured. Representing Florida's 53rd Congressional District as a Republican, Holcomb has worn many hats. In addition to his position with the state, he was a member of the Hernando County Board of County Commissioners and currently serves as a US Navy Reserve Intelligence Officer and a realtor.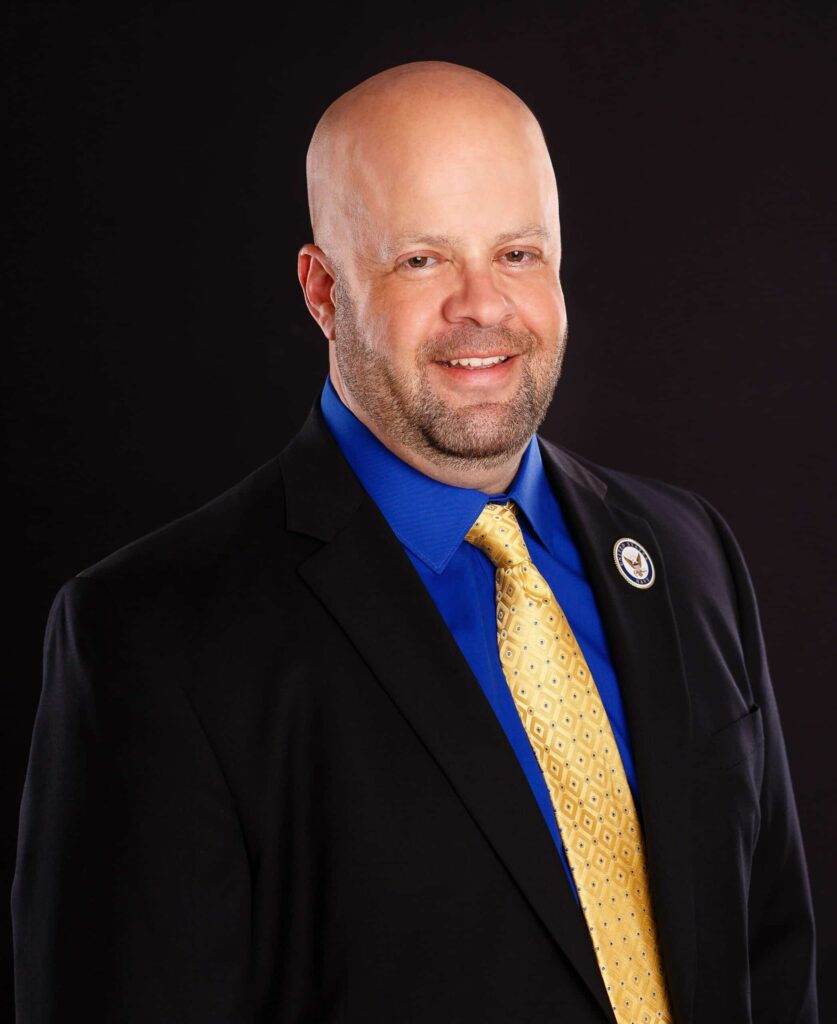 Before stepping into these roles, Holcomb graduated from the University of Maryland, Baltimore County, with his Bachelor of Arts in Economics. He then earned his master's degree from American Military University with honors in Intelligence Studies. Holcomb later moved to Spring Hill, Florida, in 2002 with his wife, Stacey, and their two daughters to be near US Central Command. After living in the county for roughly ten years, Holcomb joined the Republican Executive Committee. Due to his interest in politics since his teenage years, he was looking to get involved in local government. Upon hearing of an opening in the seat for County Commissioner District 4, Holcomb said, "(I) was encouraged to run for the seat, so I did."
He was later elected to the Florida House of Representatives District 53 over Democrat Keith Laufenberg in 2022. The district he serves includes parts of Hernando and Pasco Counties, and he has sponsored or co-sponsored a total of 28 bills in his short time in the House. Some of the laws he has supported include Education (CS/CS/CS/HB 1537), Tampa Bay Area Regional Transit Authority (CS/HB 155), Sentencing Proceedings in Death Penalty Cases (CS/CS/HB 555), and the Minimum Age for Firearm Purchase or Transfer Bill (HB 1543) among others.
Holcomb, who has reached the rank of Lieutenant in the US Navy Reserve, has a lengthy military career and has served in that branch since 2006. During this time, he was deployed to Operation Inherent Resolve, which was an international war fought against the Islamic State of Iraq and Syria. He also supported Operation Enduring Freedom, Operation Iraqi Freedom, and Operation Resolute Support. He spent more than 25 years working in IT in retirement recordkeeping and had originally "planned to transition into a contractor position or to the Defense Intelligence Agency, but that changed with sequestration."
Holcomb spoke on his roles in these respective professions. The question and his responses are listed below: What is the most gratifying aspect of these careers to you?
Navy Reserve:
"Deploying to Qatar in 2016-2017 was the highlight of my Navy career. In Qatar, I got to experience many parts of the Targeting process and go to the watch floor for many missions for Operation Inherent Resolve. While there, I was part of the team that attacked 650 targets and over 3,000 bombs. Getting my Masters in Intelligence Studies from American Military University and being Commissioned as an Officer were also very important in my military career."
State Representative:
"After one session in the Florida House, I [am] extremely proud to have stood up to the Democrats by protecting our kids against school indoctrination, giving parents school choice, and gender transition practices. I am also proud to have voted for the ESG (environmental, social, and governance) ban, Constitutional Carry, Illegal Immigration, Death Sentences for Child Sex Crimes, and School Board Term Limits."
Hernando Board of County
Commissioner:
"On the Hernando County Board of Commissioners, my best accomplishments were making a motion to fire the previous County Administrator who was extremely overpaid and made poor personnel decisions which jeopardized the stability of the entire county government. I am also proud to have stood up for our first responders over my entire time in the office."
Realtor:
"My best accomplishments in real estate have been to build my own [speculative] home and sell it and impart all my knowledge as a commissioner and legislator to my real estate customers."
In his free time, the state representative enjoys working out and watching movies with his wife. When not partaking in those activities, Holcomb often likes to watch college and professional football games. The multi-faceted husband and father of two is just one example of many local heroes around the county. The Sun is excited to highlight these exemplary citizens and will continue to feature them in the coming weeks.