With the long summer off-season officially over in Hernando County, the focus now switches over to the fall sports, which features football, swimming and volleyball. The county showcases some of the area's top volleyball squads, with Nature Coast, Springstead and Weeki Wachee all entering the 2018 campaign as viable district contenders. We take a closer look at each of the county's teams and preview Hernando County volleyball 2018.
Central: The Bears will feature a new head coach and a new mantra heading into the 2018 campaign. First-year head coach Nikki LaRiviere takes over at the helm and is tasked with turning around a Central program that has gone 0-32 in the last two seasons and 4-51 in the past three campaigns. Central will be a work in progress, but LaRiviere has already installed a different mentality into the program and could see that trickle into a few victories this fall.
Hernando: Hernando was an up and down club last season, but was full of potential from the outside looking in. Going 7-9 in 2017, the Leopards didn't look to be too far from being a real contender in Class 6A, District 7 against the likes of Crystal River, Nature Coast and Weeki Wachee. Hernando defeated Crystal River in last year's district tournament before bowing out against Nature Coast. Robin Bailey has some returners to lean upon, including sophomores Hailey Crawford and Olivia Bologh.
Nature Coast: It remained a bit of a disappointment for Nature Coast that they weren't able to come away with the Class 6A, District 7 championship despite having one of their better seasons in recent memory. Emily Gore has the Sharks trending back in the right direction and Nature Coast has high expectations this 2018 campaign, including plans to topple Weeki Wachee from the top of the district. The Sharks went 12-6 last fall, expect the team to be closer to the 20-win plateau this time around.
Springstead: A 16-6 season wasn't enough to vault the Eagles into postseason contention last year, as Springstead was upended 3-1 against Land O' Lakes in the semifinals of the Class 7A, District 8 tournament. Playing in one of the most difficult districts around, Springstead will be in contention against the likes of Mitchell and Land O' Lakes once again. Kyra Leonard has one of the most talented rosters in Hernando County and should be a playoff team this fall.
Weeki Wachee: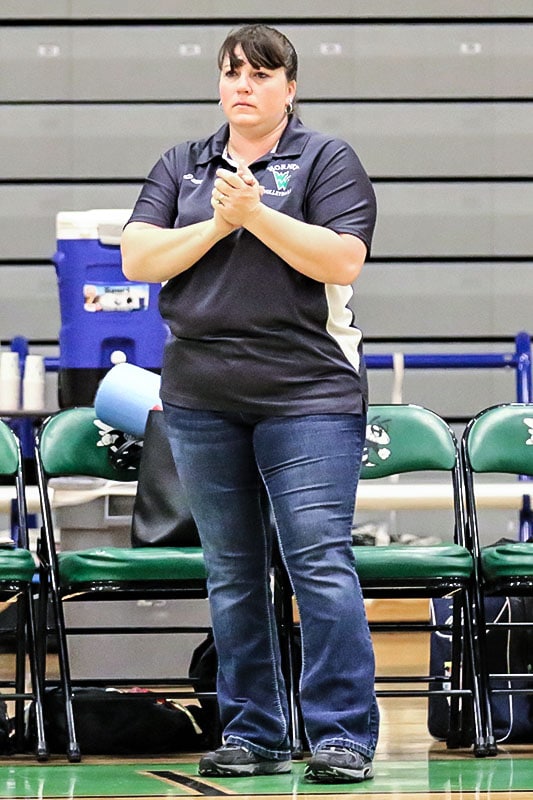 The Class 6A, District 7 champs are back with enough talent to make another run towards winning a district crown. Though Nature Coast is on their heels, the Hornets have the horses to keep up with just about anyone. Don't let the 15-13 record from a year ago fool you, as Kelly Werkmeister and crew are on the come up with a youthful roster keeping the future bright at Weeki Wachee.