Diane Rowden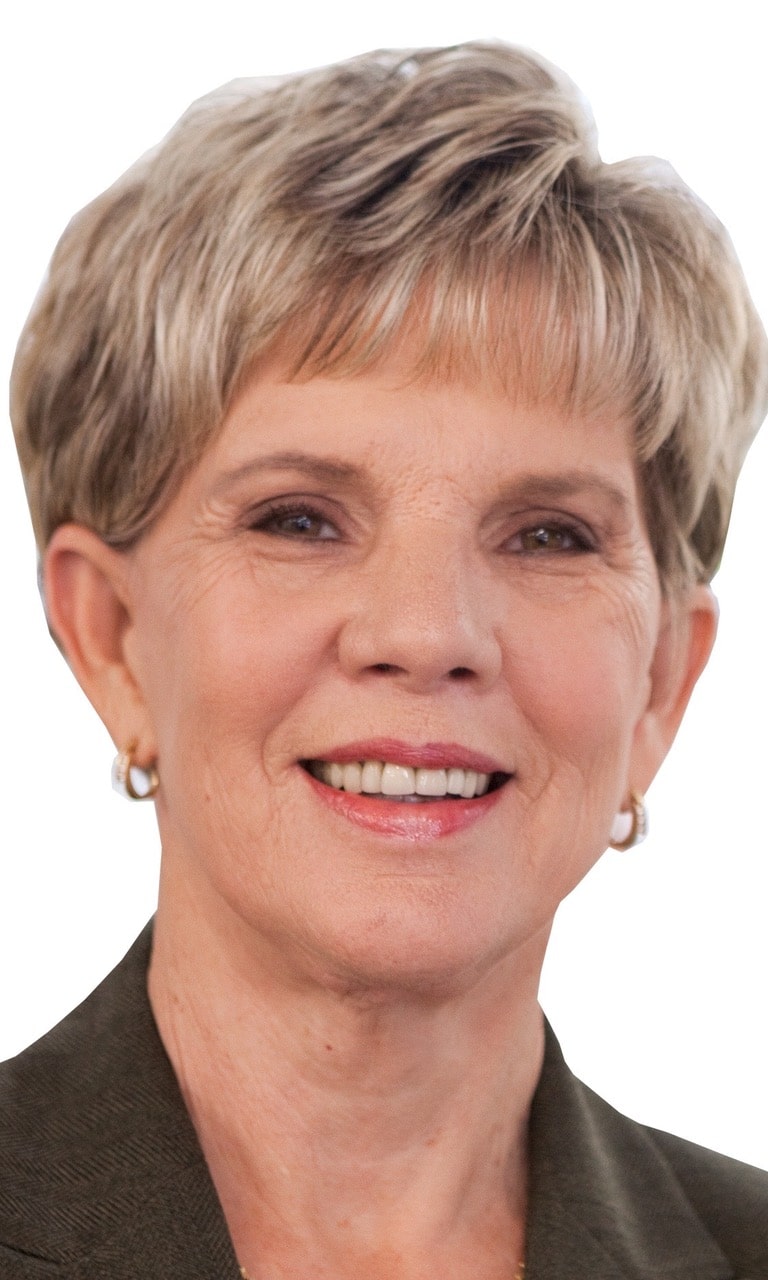 Candidate Bio (Provided by Candidate):
My husband Jay, of 47 years, and I have resided in this beautiful community for 35 years. Both our children, son Jay II and daughter Dayna, graduated from the Hernando County school system. Additionally, both attended and graduated from Florida colleges. This firsthand experience gives me greater insight to the needs of our schools and a more amiable perspective when making decisions to provide the best educational opportunities available to our Hernando County students.
I had a very successful career with Delta Airlines, retiring after 32 years, in 2002. In 1990 I was elected to the Hernando County School Board. I fought hard for the students, teachers, non-instructional employees and parents, while battling an out of control budget. I was elected to the Hernando County Board of County Commission and served the public for 12 years as a county commissioner.
My community involvement goes well beyond government. I am presently an active volunteer for NAMI Hernando (National Alliance on Mental Illness).
I hope this helps you to understand just how important this community is to me and the time and effort I have put in to helping Hernando County remain a great place to live. This goes to the core of my personality and comes from the bottom of my heart. My experience, my commitment and my involvement in this community makes me not only qualified but worthy of your consideration for the position as a School Board Member of Hernando County.
Q and A with Diane Rowden:
What attributes are most important for school district leadership and explain your reasoning. (Example: team player, data driven, experience in the district etc)
Honesty, integrity and experience.
Honesty and integrity is vital when interacting with fellow board members, students, parents and teachers. If you are not trustworthy you cannot lead. It is all part of leadership. As a 16 year public servant I have proven my honesty and integrity to the community.
Please describe the three top issues facing the school district.
School safety—harden schools and provide safety training for students and staff.
Increase workforce programs/vocational training—more programs are needed to meet industry demands and provide career opportunities.
New teacher recruitment and retainment—national teacher shortage.

Please describe up to three projects that are most important to the school district and why.

Focus on giving teachers more time in the classroom and less time with paperwork. We have to give our teachers time to plan rather than spending time on paperwork.
Increase mental health services for students. Many children are never or go as long as ten years before being diagnosed with mental health problems. The sooner the diagnosis the better the outcome. I was instrumental in helping save NAMI, "National Alliance on Mental Illness" from closing their doors and am proud to say that today, NAMI Hernando is one of the purest success stories in the whole state of Florida.
Increase emphasis on music and cultural education. Research shows musical training helps develop language and reasoning skills and improves academic performance.
Jimmy Lodato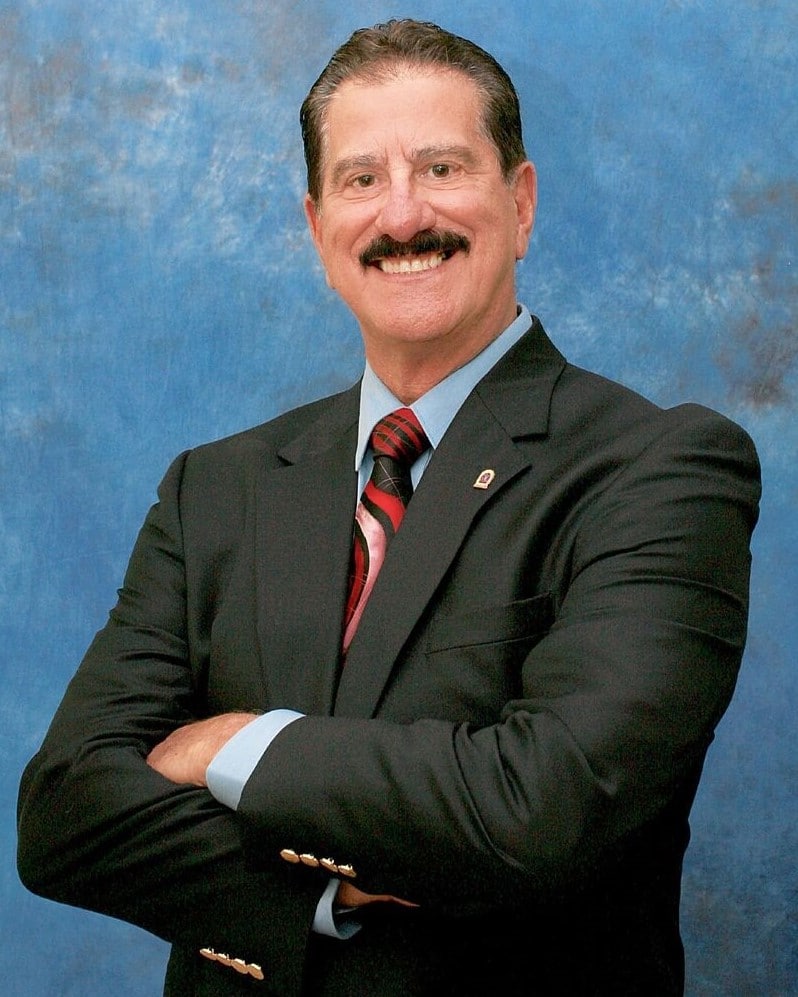 Candidate Bio (Submitted by Candidate):
Jimmy has been heavily involved with the School District for several years. As Chairman of the Steering Committee, he most recently spearheaded the campaign to revive the half cent, which will generate $120 million over ten years for school capital improvements. The initiative passed by a 60.5% majority. During the campaign, Jimmy visited all Hernando county schools and met with teachers, students and school employees who shared the needs of the District with him. He saw the needs are great and decided to run for School Board.
Jimmy Lodato was born and raised in Tampa, Florida, where he graduated from Jefferson High School and attended the University of Tampa. After a successful career as Vice President with a national company, Jimmy founded three businesses specializing in statewide sales, service, marketing and advertising of non-food products in the food and drug trade. He and his wife, Tammy, have been married over 37 years and moved to Hernando County in 1999 from Tierra Verde.
Jimmy currently serves as a member of the board for the Hernando County Education Foundation, is a sponsor and volunteer for Kiwanis Back to School programs, involved with Communities in Schools and a member of Sons of Italy in Hernando County. He was awarded the Outstanding Community Engagement Award from Hernando County Education Foundation as well as Award from Hernando County School District for Faithful Dedication and Tireless Commitment as Co-Chair of Save Our Schools Campaign to Restore the Half Cent.
Q and A with Jimmy Lodato:
What attributes are most important for school district leadership and explain your reasoning. (Example: team player, data driven, experience in the district etc)
It is important that a board member has the knowledge and the understanding to examine all facets of the district and to bring the teachers, students and parents together in order for the district to thrive. For the last six years, as a private citizen I worked with this board and as chairman to restore funding to repair our schools. Our objective was to bring the school district, the county and this community together and this was achieved. The unification from the initiative has brought all these factors into position at this time and I feel that with the proper team the success of this district will continue to improve.
Please describe the three top issues facing the school district.
1. Funding for the state mandate to harden the schools and continue the presence of school resource officers
2. Continue to balance our budget
3. Expansion of student programs, such as mental health issues, special needs and vocational training.

Please describe up to three projects that are most important to the school district and why?
1. Expand vocational training. Last year 1,500 students graduated and over 500 will not attend college. Vocational training will provide these students with the skills to get a job right out of high school that will lead to a successful career path.
2. Reduce busing for elementary schools to one mile (from two miles) and add sidewalks to all schools. Our young children are at risk every day walking to school alone, in inclement weather, and in the street.
3. Increase teacher pay and benefits. Teachers, in my opinion, are under appreciated. Everyone who has attended school always remembers the teachers who had the greatest influence on their lives. I want teachers to have the respect and appreciation they deserve. Dedicated happy teachers create happy students, which leads to a positive learning environment. Happy students make happy parents, which will lead to a strong bond within our community.