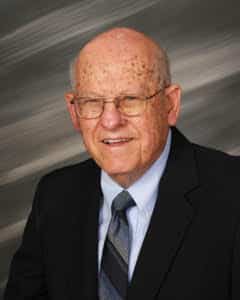 Birthdays call for celebrations and as the years go by even mothers tend to forget the pain associated with the joyful miracle of birth.
On July Fourth the birth of this nation will be celebrated for the 244th time and, unfortunately, most of us have forgotten how excruciatingly painful and absolutely miraculous that the drawn-out process was and remains.
Despite the restrictions of the coronavirus, disturbing circumstances around protest marches nationwide, and another acrimonious election cycle, traditional Independence Day musical tributes and spectacular fireworks will draw hundreds of thousands of spectators to the mall in Washington, D.C. and along the harbors of Boston and New York.
Millions more will watch the festivities on television, computer screens, or digital phones.
Few concert-goers, hearing the strains of patriotic music wafting up from the Boston Pops pavilion, will be aware that the city had been occupied by British and Hessian troops for nearly eight years at the time the Declaration of Independence was adopted by the Continental Congress. They were there to quell violent reactions to rising costs for shipping goods to and from Britain.
Those lower rank mercenaries wondered at the complaining colonists who were the first ordinary people they had come across who owned property with their own well-furnished houses and a standard of living unseen anywhere else.
And frankly, many colonists were loyal to King George III. In New York, there were more of them than those who favored independence. Other indications that it would take nothing less than a miracle for the colonists to achieve self-governance were plentiful.
Provincial militiamen already had lost battles at Lexington and Concord and Bunker Hill in Massachusetts before Gen. George Washington was chosen on June 3, 1775, to lead a Continental Army which had no regularly trained soldiers, no uniforms, no flag, few pieces of artillery, little ammunition and no finances.
Upstanding residents such as Dr. Benjamin Church, surgeon general of the army, head of the hospital in Cambridge and member of the Provincial Congress, turned out to be spies.
September saw mutiny among the Pennsylvania riflemen, the leveling of Falmouth by guns of the British navy, and in October, Washington lost his effort to cut off the British invaders in Quebec.
But in December, Col. Henry Knox's troops successfully retrieved 58 mortars and cannons from Fort Ticonderoga and brought them to Dorchester Heights before the siege of Boston began on March 5, 1776.
Nevertheless, it was a "kind Heaven" that intervened with a storm bearing a contrary wind of hurricane force that prevented Gen. Howe from using his navy, confessed Gen. William Heath of the Massachusetts Militia. It was a sentiment expressed frequently by colonists in the months to come.
So the British withdrew only to appear on Staten Island with more than 100 ships anchored inside Sandy Hook on July 2.
That same day in Philadelphia the Continental Congress voted to dissolve its connection with Great Britain. "Appealing to the Supreme Judge of the world" the delegates did "solemnly proclaim and declare that the united colonies, and of a right, ought to be free and independent states."
With representatives of New York abstaining, those of the other 12 colonies approved on July 4, 1776, an edited version of the historic Declaration of Independence as penned by Thomas Jefferson.
They acted "with a firm reliance on the protection of divine Providence" as they pledged to each other "our lives, our fortunes and our honor."
A public reading of the Declaration in Philadelphia and New York was met with cheers and the toppling of statues of King George. But freedom was not yet within reach.
The battle for New York began Sept. 11 and was lost with the fall of Fort Washington Nov. 16 before a glimmer of hope appeared with American victories at Trenton and Princeton.
Bravely optimistic, the colonists had, on Nov. 15, taken steps to establish the new nation they called the United States of America by adopting the Articles of Confederation and Perpetual Union.
With fighting continuing six more years, the Revolutionary War "was a longer, far more arduous, and more painful struggle than later generations would understand or sufficiently appreciate," according to historian David McCullough.
"It should be remembered for the phenomenal courage and bedrock devotion to country displayed by those who lived through those times."

(Adon Taft, now retired, was for 48 years a reporter, editor and columnist for The Miami Herald. He taught social studies at Miami-Dade Community College. He is a former resident of Brooksville who now resides in Birmingham, AL. He can be reached at [email protected].)