Central High graduate Justin Gay and Collin Nelson from Nature Coast Tech have been long-time friends on the baseball field. Justin is a right-handed pitcher and Collin is a catcher. The two have quite a history. They were teammates on a travel team, they played against each other during high school, and now they are attending Pasco Hernando State College, showcasing their skills on the field during the fall scrimmage games.
Collin has been behind the plate throughout his baseball career. There was a steady game position on the roster at PHSC, and now he finds himself in a pretty competitive environment. "It was kind of a big jump from the level of competition that we've played," former NCT student Collin Nelson said. "Now, as soon as I went into college, every one of these guys are super good, especially from the hitting side of it. I had to adjust."
Adjusting is typical for new student-athletes. Rules, skills, and even coaches incorporate a different view and opposition to improve players' skills and personal success. "We have a third-year catcher, and I like to watch him because he has had a lot of success as a catcher at a college level for several years. I really like working with him, and I'll  pick his brain on certain things of why he does this in certain situations and to try to better myself in that circumstance for when it happens to me. I really like how Coleman holds you accountable, and I saw how the program gets better every year and how more universities are watching. I wanted to be a part of that," Collin said. "I knew that I would get better and learn so I could have a really good chance to move on to bigger things." 
As for Justin, both he and Collin have a certain familiarity built on the mound and behind the plate. Since their travel team days, they have had this mound-plate relationship. Justin Gay's improvement over the years in high school has brought him into the dugout at PHSC. He's not there to impress anyone, rather he is there to define this new level of baseball, especially from the mound. "It's a big difference from Central. The talent level is a lot more, and it's a pretty competitive environment. I like it a lot," Justin said.
Justin developed his pitching technique from the mound at Central High school, but crossing to a new mound,  that's a different story. "I can't get away with pitches like in high school. I can't rely on the fastballs. That doesn't work here. I had to change up speed and locate better. I feel like in high school I didn't know how to pitch, I was just throwing the ball. Now I am actually learning how to pitch," Justin said.
Al Sorrentino Central High School Athletic Director & Head Baseball Coach recalled, "I coached Justin through 4 years of high school. I could tell early on he had a chance to play after high school. He is a hard-working and determined young man, with great focus. He has great family support. A good student. When he was a freshman, he was a big uncoordinated kid.  I would always tell him to 'get athletic.'  I told him he needed to jump rope as much as possible (amongst a bunch of other things).  When he returned to school his sophomore year, he had a jump rope with him wherever he went.  He made himself a better athlete through hard work.  At the end of his sophomore year (2019), he was our starting and winning pitcher in the district championship game that we won over Fivay.  Justin is very motivated to keep improving himself, and I look for more good things to come from him. Central Baseball is proud of him."
"Thank you, Coach, for all the things you taught me that helped me to get where I am today, and I am very thankful for that," said PHSC Freshman Justin Gay. 
Brandon DeRespiris, currently Asst. Principal at Central High School, coached Collin Nelson at Nature Coast Tech for one year, and he shared this, "He is an extremely hard worker, a natural leader, and that is what made him a perfect fit as our catcher last year. Middle of the lineup hitter and was a presence at the plate. He has an advanced approach at the plate which will suit him well at the college level." 
Scheduling scrimmage games allows every player to experience outside competition and show the coaching staff what athletic contributions they can bring to the team. NCJAA allows up to 28 scrimmage games before the official spring season starts. That's 14 doubleheaders in the fall for every player, including returning athletes, to increase, polish, and redefine their skills. "It gives us an opportunity to see where we are at as a ball club and gives us the knowledge that we need to be able to make adjustments in practice," PHSC head baseball coach Lyndon Coleman said.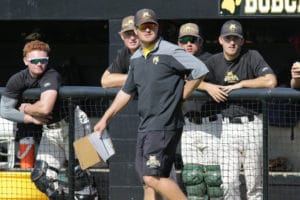 Every year at PHSC, the roster changes, and with that comes the challenges of building the right team to make for the best season. Some players have the skills to transition smoothly, as others may need to take a step back and redefine their skills. 
"The biggest hurdle for any coach to overcome is to develop the trust of your players. You have to earn the trust of your players that you as a coach are doing what's in the best interest for them and the ball club," Coleman said. "Once you earn that, then coaching comes a lot easier." 
On October 9, FCSAA All-Star Weekend, Coleman accepted the head coach role for the Suncoast team. The event was held at Publix Field at Joker Marchant Stadium in Lakeland. PHSC pitchers Justin Clark, Justin Stuart, and Bryce McDonald led on the mound during the FCSAA All-Star Weekend.  On the field were Adam Berry, Kyle Murphy and Nick Plaisted.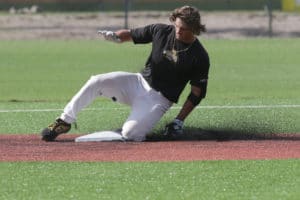 Tagging in the highlights during the All-Star weekend, Kyle Murphy went 3 for 3 and brought in one home run and two RBIs. During Justin Clark's one inning on the mound, he threw two strikeouts and retired all three batters he faced on eight total pitches. 
"There were probably 60-70 scouts there watching our guys play, and our guys competed very well. In front of all those scouts, pro scouts and college scouts just gives them the opportunity to be able to move on past Pasco and to prove that they can do this," Coleman said.
"It was an honor to be able to coach that team. It was a great experience for the guys because it's a consolidation of the best junior college players in the state of Florida," said Coleman. Fall scrimmages will end on November 8th at Southeastern University in Lakeland, and then all eyes will be focused on Scouts Day taking place on November 11 at the Bobcats' home field.