The 2021 high school football season in Hernando County has come to a close with Nature Coast's 40-14 loss to Clearwater in the region semifinal. We will be doing a Hernando Sun All-County Team in the coming weeks, but we now will introduce who the players of the year and coach of the year were for the 2021 season. Take a look at our selections as each team was evaluated.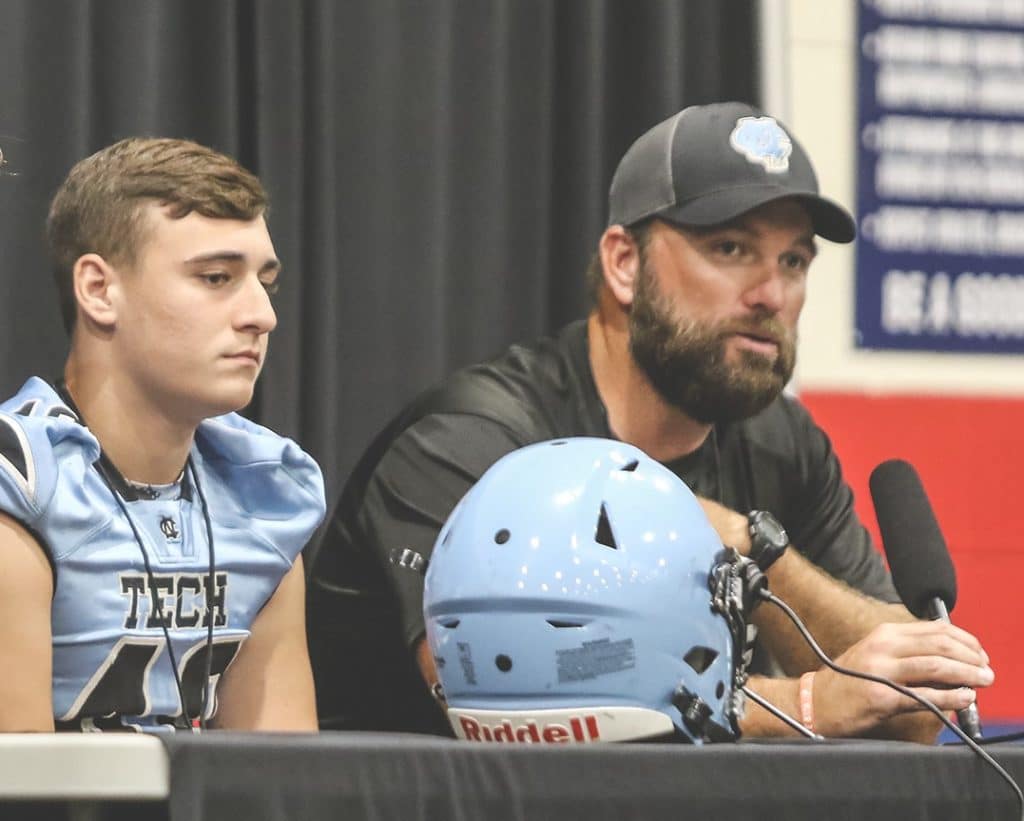 Player of the Year – Brady Nowlan, Nature Coast: What didn't Nowlan do for the Sharks? The 2-way starter had to do it all for Nature Coast on both sides of the ball playing tight end and linebacker. On offense, Nowlan had himself a solid season, catching 27 passes for 457 yards and three touchdowns, but he made his name for himself on the defensive side of the ball. Nowlan racked up 107 tackles, nine for a loss, four sacks and two interceptions. Needless to say, Nowlan was needed everywhere for the region semifinalist Sharks.
Offensive Player of the Year – Christian Cromer, Nature Coast: No player put up the kind of yardage and scoring like the 5-foot-11, 245-pound Cromer did during 12 games. The sophomore finished just short of 2,000 yards in his first season as the full-time starter but he had himself some memorable games already. Cromer led Nature Coast to a 24-21 region quarterfinal win over Tampa Chamberlain with his 291 yard performance, scoring three touchdowns against the Chiefs. And to think, Cromer has two more seasons of this left.

Defensive Player of the Year – Sam Sternberger, Hernando: The tackling machine that is Sternberger once again showed why he's one of Hernando County's top tacklers. The senior linebacker had himself a final high school run and helped the Leopards reach the postseason in Class 4A. Sternberger ended the season with a county-high 117 tackles and also notched 19 for a loss. He was instrumental in the Leopards' success during Earl Garcia III's first two seasons as head coach.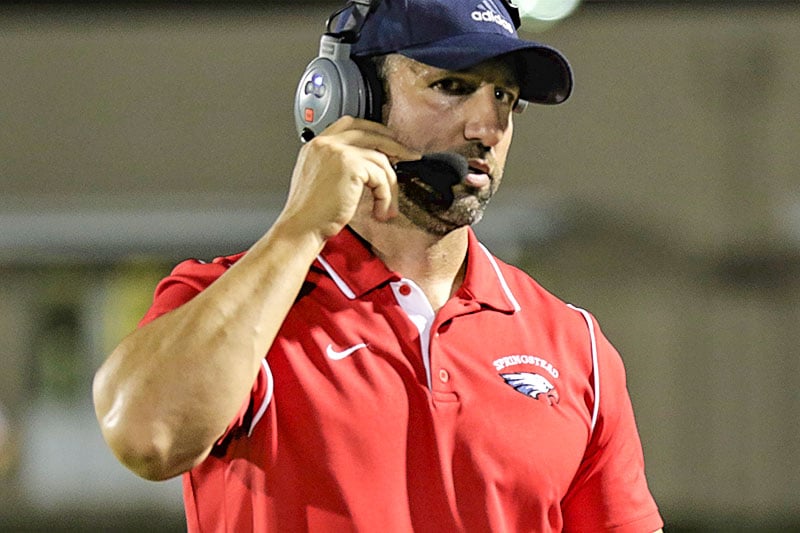 Coach of the Year – Mike Garofano, Springstead: Anytime you can take a 2-win team and improve by five wins, that's a major improvement and can't go unnoticed. That's what Mike Garofano did, as the Eagles went 1-5 in 2020 and some changes needed to be made in order to improve on the 11.6 points per game Springstead was averaging. Garofano appointed for Eagles' lead man Bill Vonada to commandeer the offense and that unit posted 22.3 points a contest as a result. It was a nice bounce back year for the Eagles.
Andy Villamarzo can be reached at [email protected] and follow him on Twitter @avillamarzo.